Let me introduce SpaceX. Private project from me with INSANE!! Aim Formula which also offers EFT and Apex now! All projects are fully supporting all hardware / all windows 20h2 as well and can be streamed live!

FASTEST Updates for PUBG Wednesday Patch in all market!! Normally done in about 5 - 10 Minutes
Supporting Korean Language in menu now!

The most advanced features of any PUBG Cheat available right now. Including Item ESP with backgrounds, Radar with triangles so you can see where people are looking at and much more.

For all explanations please check my forums:
https://kradau.com/forums/topic/716-kspacex-pubg-cheat
PUBG has been released since 1.2.2021 and been running very stable. Please check out the video for functions etc.. Am adding new features as wished by users on the go.. Any options / keybinds etc. which are special can be made possible.
Only offering monthly and weekly subscriptions! For a trial you must be trusted on epvp to give a review.
Purchase here:
https://kradau.com/store/
You can join my public Discord and dm me from there for any questions.
https://discord.gg/7HBNpFCaBW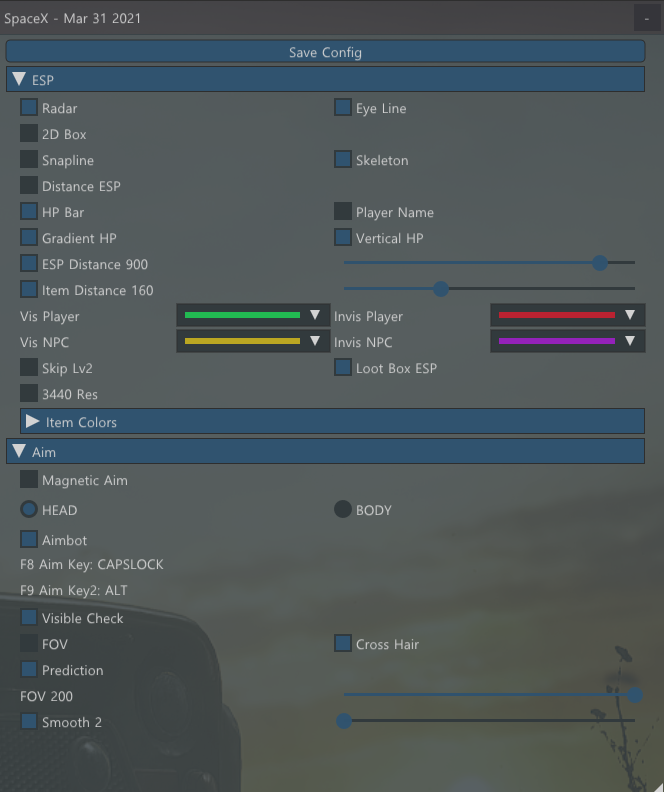 Regards,
Krad