You know it well for sure – you want to buy a new smartphone or a new gaming console, and you wonder what color to chose this time. So far, it was a rather easy decision, at least for PlayStation 4 Slim owners, since it was only available in black. The normal edition has been available in white for quite a while. So, why not the same for the slim edition? Sony now follows this wish and announces to bring a white version of the slim model on the market.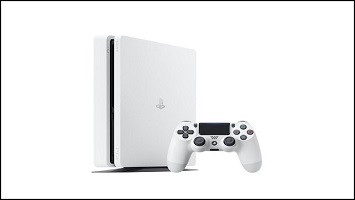 Thus, potential buyers of a PlayStation 4 Slim will have hereafter the choice between two colors. There's only one catch, instead of the 1TB harddrive of the black model, the white model will come with 500GB only.
An official release date of the so-called "PlayStation 4 Slim Glacier White" has not been published yet.