Only recently, Steam's Autumn Sale came to an end, and the next big sale is already on its way.
The launch date currently going around seems to be accurate. The sale will already start before Christmas Eve and will last until the beginning of next year.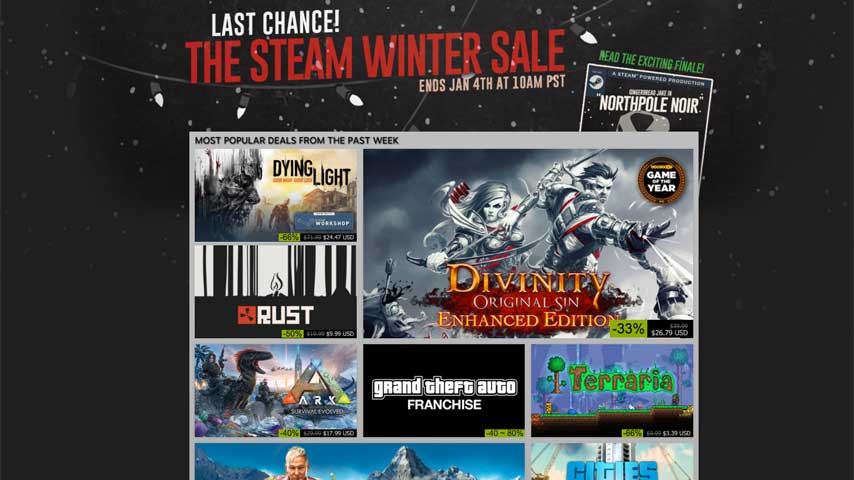 Only three weeks you have to get along without a Steam sale, as the Winter Sale will start on 22 December. Then, the discount campaign will run for one and a half weeks up to the end on 2 January 2017.
The Winter Sale, sometimes referred to as the Holiday or Christmas sale, is the biggest sale on Steam every year, allows gamers to treat themselves and makes their heart beat faster.
German version:
Steam: Winter Sale 2016