PlayStation 4 vs Xbox One, as always the debate will always carry on.
Microsoft is still confident that even after the PlayStation 4 Pro reveal the Xbox One Scorpio is still "
the most powerful console ever built.
"
Albert Penello told IGN the following, "
I believe that the difference between what we're going to deliver with Scorpio from a performance perspective and PS4 Pro will be obvious to customers. I believe we have the best value this holiday, and I think we're going to have the most powerful box next year.
"
The Xbox One S being priced at $299 which will be equipped with a 4K Blu-Ray, HDR along with an upgraded controller and new design. Albert believes he has a killer product which will beat the PS4 Slim on the lower-end.
If you are worrying about forward compatibility, you shouldn't worry. As supposedly the current games you have will look
even better
.
Project Scorpio is set to really Holiday 2017 whereas the PlayStation 4 Pro is going to come out this year November 10th.
Wondering what they have and how they stack up against each other? IGN has created a table with the following information to help out.
So, what do you think? PlayStation master race? Xbox for life? Or, PC all round? Post below your thoughts.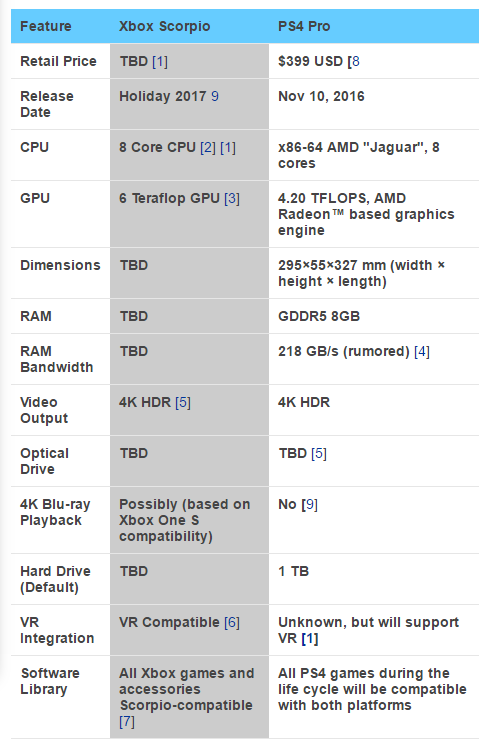 Source 1
Source 2
Source 3