For some time now, a promotional picture containing information on FIFA 17 demo can be found on the Internet. The demo version of FIFA 17 can be obtained from the 8th September on, furthermore includes 10 teams. However, this information is not officially confirmed. As there is a demo version of the upcoming FIFA game every year, the information is considered reasonable.



f


According to the graphic found on the web, the demo version can only be played from 8th to 10th September 207, though, latter will more likely only affect the new Ultimate Team mode, as all previous demos could be played for an unlimited period of time. These teams will go along: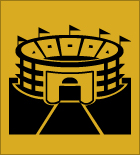 • Arsenal London
• Leicester City
• Ajax Amsterdam
• Benfica Lissabon
• AS Rom
• Paris Saint Germain
• Real Madrid
• Borussia Dortmund
• Juventus Turin
• FC Barcelona



We will find out whether provided information was accurate or not during the upcoming EA Play Events. Where the picture comes from is unknown.