Game developer Valve has published a massive update for its successful game Counter-Strike: Global Offensive. A new secondary weapon, a new case and several changes on gameplay wait for numerous players. Apposite to Christmas time, Valve has adjusted UI and the interface to the feast and to the associated Christmas mood. As of now, one can furthermore buy gifts and give them to friends in game, the corresponding rank lists at the beginning of each round will be available until January 15th.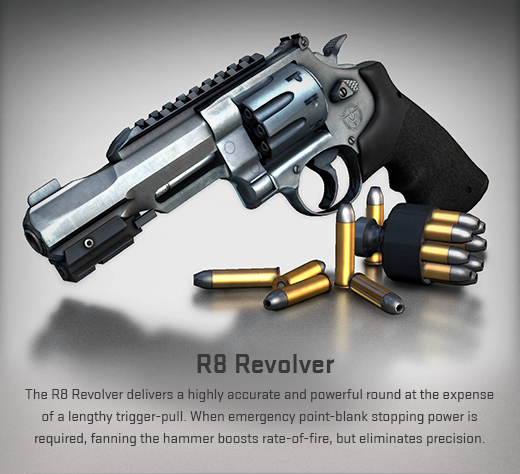 As mentioned before, a secondary weapon has been implemented. It is about the R8 Revolver. It has two magazines with each eight bullets, is the strongest weapon with 165 damage and extremely precise when firing single shots. The accuracy and precision do not even get lost when moving. As usual for revolvers, the firing rate of R8 Revolver is very low. Currently, there is a bug which enables players to shoot during the time out and when defusing the bomb. Yet, this is unintended and will be fixed by Valve as fast as possible.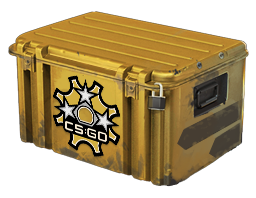 However, this is not the only change in the range of weapons. The precision of all pistoles – with the exception of Desert Eagle and R8 Revolver, and the spray behavior of AK-47, M4A1-S and M4A1 were changed. They need much more time before being accurate after a successful spray again.

The matchmaking system has been changed as well. Both round time and bomb timer were adjusted. Valve has pursued the suggestion of players who demanded to adjust the times of competitives to the ones of the professional scene and has agreed to a compromise. In matchmaking and prospective CS:GO major events, times are now 1:55 and 0:40 for round and C4, respectively.

In respect of "equalization" of matchmaking with professional games, there is now the possibility of taking a time out of 60 seconds in matchmaking. That can be called with a vote. If the vote is successful, the current round will be played to the end as usual and the time out will start with the beginning of the next round.

Besides those changes, Valve has implemented new sticker capsules, the so-called "kill cam", the new service medal for 2016 and new Game Server Login Tokens (GSLT).

What do you think of this huge update and the associated improvements? Share your opinion with us!