Within the framework of Electronic Entertainment Expo last June, developer DICE announced action title "Mirror's Edge: Catalyst" for February 25th, 2016. As Senior Producer Sara Jansson informed in an official statement, the release date of upcoming successor of the game around athletic runner Faith Connors, which appeared in 2008, will have to be postponed. Lack of time has been mentioned as a reason. Both months are needed to ensure the quality that has already been scheduled at the beginning of the work on "Mirror's Edge: Catalyst".
"Achieving that vision and delivering the best possible experience is equally inspiring and challenging. And it takes time. [...] We will use these few extra months to make sure that when you step into the massive City of Glass and experience the rise of Faith, it's as entertaining, impressive, and memorable as it can be," Jansson said.
Currently, they are working on game environment or rather on the city you can explore. Players of said predecessor often criticized the very linear and determined processes that prevented free playing as we know from game titles such as "Grand Theft Auto". According to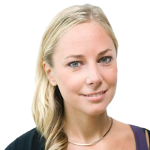 those responsible, it will be about a world opening up bit by bit when gamers fight their way through the storyline and missions. In this way, they want to reduce frustration factor when players cannot overcome one or another obstacles immediately. Furthermore, the game start is expected to be postponed due to competitors. During the initial period of release, games such as "Far Cry: Primal" and also Square Enix' "Deux Ex: Mankind Divided" will appear.
First audio material in the sense of soundtrack was published at the beginning of October. They are working with Solar Field, Swede Magnus Birgersson, as they did in 2008. You can already get to know what kind of music will sweeten your experience and support your action on
Soundcloud
.