Developer DICE and publisher Electronic Arts have recently announced more servers to come for Star Wars: Battlefront's PC beta. By that, they want to decrease waiting and idle times during the match search. The waiting period between matches is fairly long; they want to prevent that and provide players a great time during the play of the beta phase.
The beta for their multiplayer shooter started on October 8th and is said to have caused some kind of rush of players, so the publisher has to put more servers online then just a day after. It will come to a close on the evening of the 12th. It is still unknown whether there will be an extension of testing time.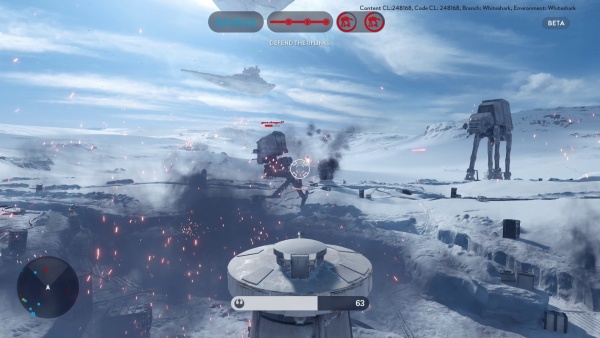 Alongside the waiting periods, some players have major problems with the match search. They neither find a match nor can they join. According to DICE, they are working on a fix.
What do you think about? Have you already participated or will you do later on? Let us know!