Just a few hours ago, Ubisoft has officially announced the first-person shooter "Far Cry 4" and gave us first information as well as the release date. Accordingly, the title will be released in the US on November 18th, 2014, and two days later, on November 20th, 2014, in Europe and all other parts of the world. Even if you haven't bought a next-gen console yet, you can take a gasp of relief – Aside from the PC, PlayStation 4 and Xbox One versions, "Far Cry 4" will also be released on the PlayStation 3 and the Xbox 360. Those responsible have said that Ubisoft Montreal, Ubisoft Toronto, Ubisoft Shanghai, Ubisoft Kiev and Red Storm Entertainment are the ones in charge of the project.
"Following the success of Far Cry 3, we wanted to take the franchise to the next level and create a game that will surprise players and exceed fans' expectations. Given the unique setting, we feel Far Cry 4 will stand out as a top first-person shooter and we're eager to reveal more about the game in the coming months.", said Dan Hay, Executive Producer.
The first visual impressions through actual gameplay are expected to be seen during this year's Electronic Entertainment Expo (E3 for short), but some details have already been revealed. Therefore, the scenario won't take place in the tropes again, instead, we'll get to know the Himalaya, or more specifically: A place called "Kyrat", which is being reigned by a reckless king. Suppositions regarding the location had been spread earlier this year, when Twitter user "superannuation" hinted towards the mountain range (
we reported on this
).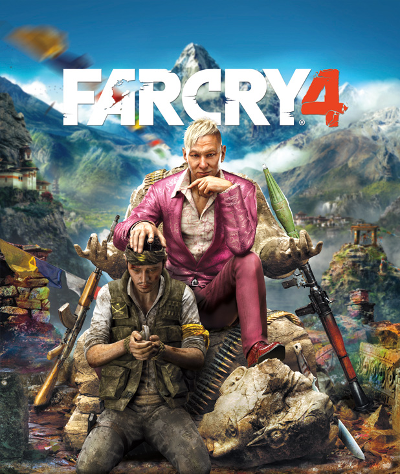 Original Source:
Far Cry 4: Erscheint im November 2014!