Just a short time ago, it has been announced that "The Last of Us" will be remastered for the PlayStation 4. But the next news regarding the game have already reached us. On the
official PlayStation blog
, developer Naughty Dog has stated they have almost finished the game's last DLC, which goes by the name of "Grounded". New weapons, maps and trophies are part of the upcoming expansion.
Fans of the game will now be able to challenge themselves like never before, at least that's what the "Grounded Mode" promises. Its completion is said to be one of the hardest trophies you can achieve in the game. The map pack "Reclaimed Territories" will also grant you access to the four new maps "Wharf", "Capitol", "Coal Mine" and "Water Tower", which are based on locations of the singleplayer campaign. New weapons, a fully automatic rifle being one of them, as well as new skills will also be part of the update.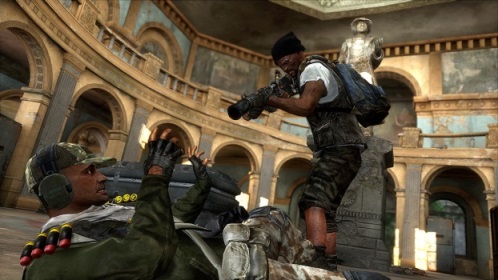 Naughty Dog have also said that they're going to show the new content in a livestream on their official Twitch page.
"While it's been very cool to tell you about all this fresh content nothing beats showing you. To that end we'll be live-streaming for the first time ever this coming Friday, 18th April over on the Naughty Dog Twitch channel. We'll be showing off some of the new Grounded Bundle content so tune in at 8.00pm BST on 18th April to see new DLC in action."
Are you excited about the upcoming content of the popular survival-horror game?
Original Source:
The Last of Us: Letztes DLC angekündigt