Today, Rockstar presented the first trailer concerning GTA V's multiplayer mode and therewith made hearts leap for joy. In a video of three minutes length, the developer presents numerous opportunities which come with the online mode and also how you can experience the many adventures of the open-world game alongside with your friends.

It is about a "dynamic and persistent" map for 16 players which, according to Rockstar Games, will be developing throughout the game by new content; the community will be incorporated in those progresses of development as well. Fundamental features, such as freedom, possibilities of creating your leisure time, and selectable missions can be found in game as usual.
So it is up to each gamer whether he would like to join a group and bring trouble upon others or to play on his own to establish the reputation.
"Grand Theft Auto Online offers each player the freedom of adventuring on his own or to accomplish missions with your friends, to team up to participate in dynamic events or activities, or to compete in traditional game-mods with the whole community - and all of this with the usual flair and the well-engineered game mechanics of GTA V", according to Rockstar.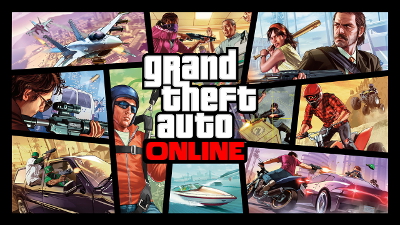 Of course one can find many ways to accomplish an own individuality. For example your look can be changed by going to the hairdresser.
Alongside a huge selection of different cars, each player is able to buy his own house and to improve his statistics by accepting more or less legal jobs. "Grand Theft Auto Online" will be released 2 weeks after the official release of the single-player mode, on October 1st 2013.
You can take a closer look to the multiplayer mode here:
Credits to:
http://www.elitepvpers.com/forum/mem...76-br0nxi.html
,
http://www.elitepvpers.com/forum/mem...tsy-xeemy.html