The release of open world game "Grand Theft Auto V" is coming closer and closer - however, Rockstar Games restrained themselves from revealing more videos and images about it. Only static screenshots and short scenes were put online, which unfortunately don't really reflect the actual gameplay. Some days ago, the developmental team presented their first gameplay trailer - showing us awesome scenes about game flow and many different facets which are unique for this part of GTA series. During the five-minute YouTube video one can have a look at widely diversified missions in single-player mode and also their online mode.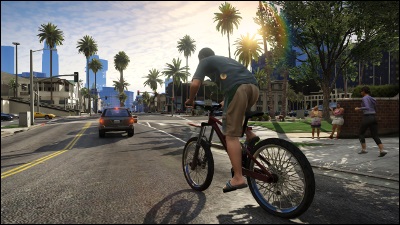 The ability to use three main characters and to switch between them fastly at any time -
we reported about this
- plays an important role and is presented in a sequence about hostage-taking. While one character is about to get into a high-rise building through a window, another takes great care to keep an eye on this spectacle aiming with his sniper rifle. The third character is sitting in a chopper and ensures their quick escape in case of success. Moreover, we can have a look at the beautiful open world of GTA V. Designers have not narrowed down to simple textures, but rather focused on letting Los Santos shine thanks to their efforts - passion for detail can be seen everywhere.