Like we mentioned in the past there seem to be some countries with harsh age restrictions making either censorships necessary or resulting in a total ban with the
"unsuitable for adults"
badge for the new sequel coming from developer Volition.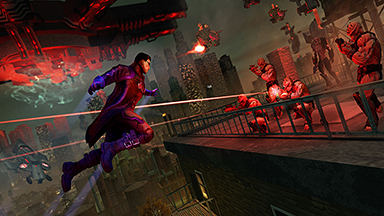 Publisher Deepsilver, an affiliated company of Koch Media based in Austria, publicly announced even more interesting news about their new flagship. The name and the topic of the story were already known, however DS Design Director Scott Phillips mentioned at E3 this year, that they are willing to run into a completely different direction with the game if there would be a continous interest in the game series. A reason for these unexpected changes is that the development studio Volition does not have any more ideas for a fifth part of the game. For those of you who didn't play any part of the game, here comes a short introduction about what it's all about:
In the first 2 chapters of the game players were able to transform into a gang criminal who's demolishing a city called Steelport. In
"Saints Row The Third"
, you received a lot of reputation from all classes of population except the police/cops.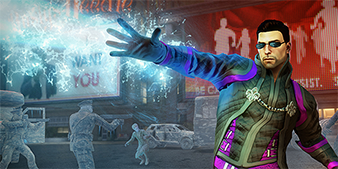 Volition isn't able to create another sequel with this concept, because they think that game series should be filled with fresh new content and not just moronic remakes. It turned out that this wouldn't be as easy as anticipated, said Phillips in an interview with "gamereactor" with the following words:
"I don't know how we're going to top this. We've got a mission on Mars, we've got a heli-carrier, we've got zombies. Where do we go from here?"
.
The developers were able to decide that the only possible way to make an even better sequel then Saints Row the Third would be to elect the protagonist as president and introduce new enemies: Aliens. He also mentioned that they not merely focus on the technical part but rather on the story of the game:
"alright, systems are staying the same. We're going to make improvements, but we're going to add a ton of content"
. These improvements primarily focus on new superpowers that the protagonist is about to gain:
"[…]it's all about gameplay[…]"
.
At least we're able to hope that Deep Silver keeps one's word and will be able to deliver a stunning game.
What do you think about these announcements from Deep Silver and the restrictions on behalf of the censures in Germany and Australia?