Game developer and publisher Ubisoft has drawn much interest for the coming game "Watch Dogs" with an announcement at E3. According to the company's statements, this game is in development already since 2009. They have promised to support their for allegedly ten more years.
Long time there was no information about the open world action game, which is seen as an alternative to GTA 5. Recently ago, Senior Producer Dominic Guay had an interview with the Turkish website
merlininkazani
where was said, that the developmental team is working for already four years on it. Furthermore, many accusations about their source of ideas - which is rumoured to be the TV-series "Person of Interest" - have been denied at all: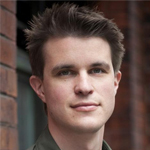 "Actually, the game was already in development for several years before we first heard of the series. To create a brand as watchdogs is a long process, and we have started work on our vision in early 2009. The game was directed at that time to the present direction, so today's similarities [to Person of Interest] are purely coincidental. "

But what does Ubisoft expect to achieve with their ten-year support? In the long term they would like to position themselves in an authentic way towards the community and to create a stable foundation in one go. Dominic Guay goes into detail by reference to TV-series:



"We've all seen those TV shows where various mysteries remain unresolved at the end of a season. Then they start with the second season, and one gets the feeling conveyed that they themselves did not know exactly what is happening now. You're just trying to keep us at the bar artificially. It feels easy. And in games it is the same. If one takes a long-term plan, it has more characters and a more cohesive world. So if one has the luxury of being able to create a new brand [...] we try the same thing that makes Bungie. We try to figure out how to develop our characters and the world itself. We have always in mind."
What do you think? Is Ubisoft's plan - keeping the gaming community on hold about this title as long as possible and afterwards placating them by offering their support - going to work out? Watch Dogs is going to get released on November 23 this year for the PC, PlayStation 3, Xbox 360 and Wii U. Editions for PlayStation 4 and Xbox One are planned as well for another date.