Nintendo was in court recently hoping to achieve a successful transfer of the domain "wiiu.com". As things turned out, the judges have officially declined this claim.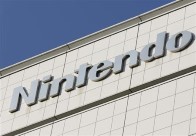 In February, Nintendo already submitted this proposal at the World Intellectual Property Organization and wanted to claim all the rights for the domain "wiiu.com". For now, any reasons for the rejection are unknown, or rather haven't been mentioned yet. Apparently, this domain seems to be in possession of so-called "Cybersquatters" since 2004 - people who purchase domains with the name of well-known products or companies with the aim to sell them for a huge amount of money at a later time, usually during auctions. Though it seems like the Cybersquatters weren't able to know that a product with this specific name was about to be released soon, since we know that the Wii emerged after 2004.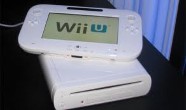 Another really interesting part of this story is that the aforementioned domain was available for purchase in an auction right before Nintendo started the claim proposal, causing the owner of the domain to cancel this public sale. By taking a look at the direct rivals we can see that Sony isn't interested in a domain called "playstation4.com" (yet), but Microsoft already lodged a complaint against the possessor of "xbox1.com" in May.
What do you think about this delicate matter? Is a domainwar necessary or is the website name due to Nintendo?
Source:
Complaint Denied: Nintendo loses dispute over WiiU.com domain name [UPDATED] - Fusible