A video teasing us the upcoming Saints Row IV was revealed some time ago, and I talked a little bit about it in
here
.
Now, Deep Silver and Volition have announced that pre-orders will be up until August 20, for the prices of $49,99 for the PC version of the game and $59,99 for consoles. The pre-order will bring some digital goodies to the players, including:
Uncle Sam's Suit
'Merica weapon, which comes fully loaded with rocket launchers, flamethrowers, shotguns, and a dubstep gun
Screaming Eagle Jet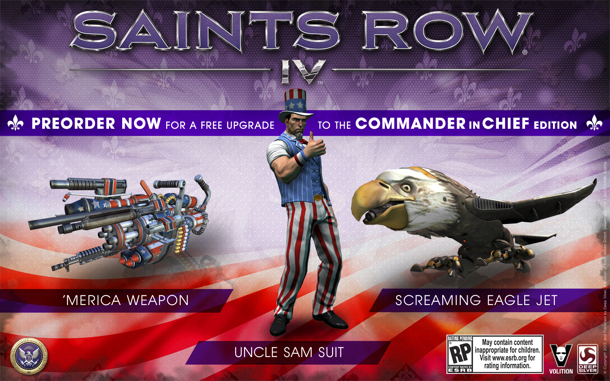 This upcoming sandboxie RPG game promises to keep everyone shooting and causing chaos all around the Saints Row world, and with these goodies, who wouldn't do it?