For the second year in a row, Electronic Arts has been named the "Worst Company in America", beating Bank of America with a huge 78% of the total votes.
It is something really interesting that a company earns this title two times, and even more shocking is that the same company earns the title both times in a row!
The only declaration given by EA Chief Operating Officer, Peter Moore, was
"We could do better"
The Consumerist's 8 years-old tradition had never had a company earn this "competition" twice, so EA is making history this time by being the first company on getting it twice, and both times in a row.
The tournament table ended this way: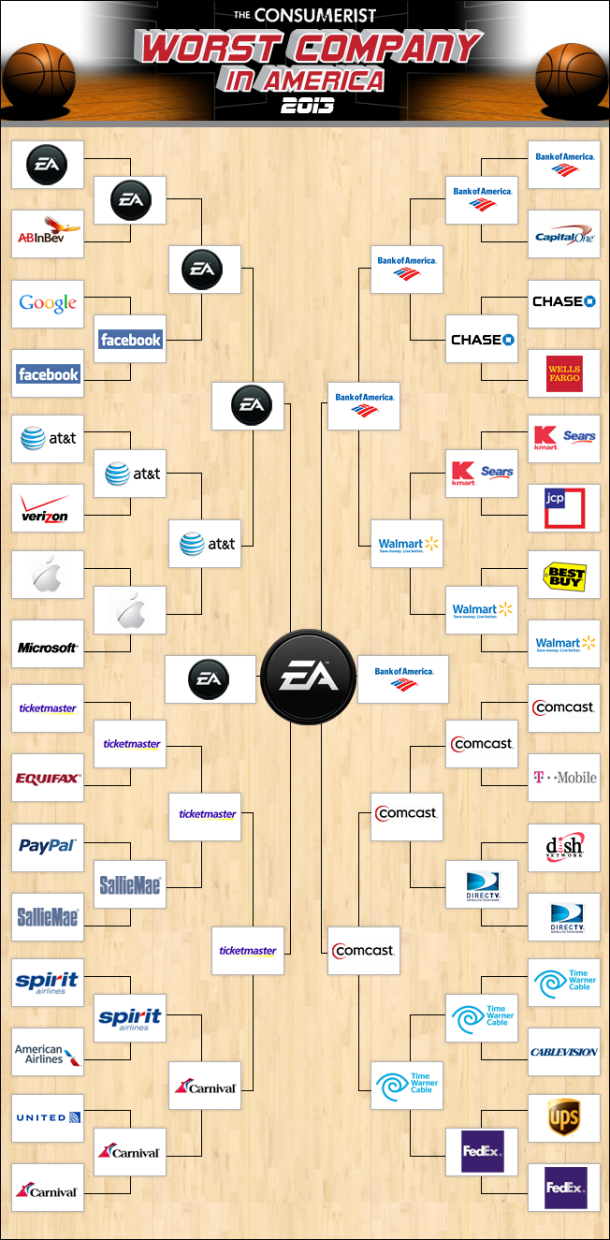 Source:
EA Makes Worst Company In America History, Wins Title For Second Year In A Row! ? Consumerist
What do you think of this "victory" of Electronic Arts?