This retro handheld console is now available through select online retailers across North America and Europe, as it has been released to the public just today. With this release every lover of 1990's games can revive the feeling of their favorite titles.
The
Neo Geo X Gold Limited Edition
is a two-in-one system, which doubles as both, a handheld and a home arcade system. The system can be connected to any big screen or monitor via HDMI or composite cable, giving it the feeling of going back to Arcade games.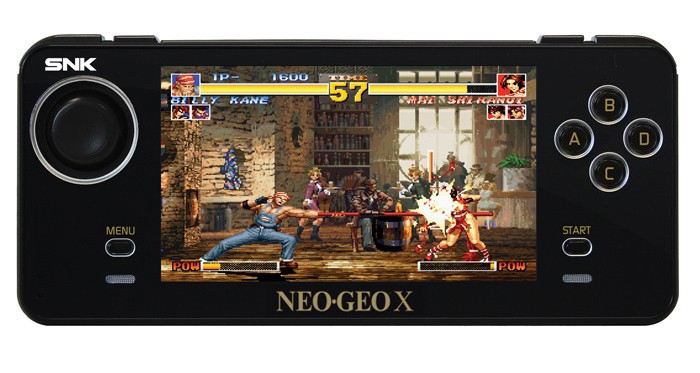 "The NEOGEO X Gold Limited Edition is a system I have always dreamed of making a reality; that dream has now come true, and it is something that can be shared and enjoyed by fans all over the world. We here at Tommo would like to wish everyone a safe and happy holiday, filled with friends, family and classic gaming for all!"
These were the words from Tommo CEO, Jonathan Wan.
The Neo Geo X Gold Limited Edition includes:
The NEOGEO X Handheld - 4.3" LCD screen, stereo speakers, 16:9 and 4:3 display options
The NEOGEO X Station - Houses NEOGEO X Handheld for charging and audio/video output capabilities via HDMI and composite cables
One NEOGEO X Arcade Stick - Authentic arcade experience, for use with the NEOGEO X Station
20 Pre-Loaded Classic NEOGEO® AES games

3 Count Bout
Art of Fighting
Alpha Mission II
Baseball Stars II
Cyber Lip
Fatal Fury
Fatal Fury Special
The King of Fighters '95
King of the Monsters
Last Resort
League Bowling
Magician Lord
Metal Slug
Mutation Nation
NAM 1975
Puzzled
Real Bout - Fatal Fury Special
Samurai Shodown II
Super Sidekicks
World Heroes Perfect

Limited Edition Bonus: Ninja Master's NeoGeo X Game Card
The Neo Geo X Gold Limited Edition can be found at Amazon.com for around $199/£175/€199, even though prices are going higher as the stock is running low.
Here you can watch the announcement trailer
And now, what do you think about this idea of bringing some old classics back with this limited edition?