In cooperation with the famous filmmaker Albert Hughes (known by "Menace II" and "Book of Eli") Crytek announced a series of clips within the newest trailer. It is called "The Seven Wonders of Crysis 3" and will consist of seven videos. A teaser for the series was already published.
What will be the subject of these videos?
The shortfilms will deal about the urbane rain forest of New York which will be the scene of Crysis 3. However, there will also be presentations of weapons, enemies and gameplay-features. Also the stunning graphical aspects of the game will be demonstrated.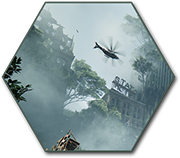 - Albert Hughes
"When EA and Crytek approached me about being involved in creating 'The 7 Wonders of Crysis 3' video series, I liked the idea of creating emotional stories using only computer generated images."
"The challenge of producing something intensely human without ever seeing a human on screen was incredibly compelling."
Screenplays, storyboards, as well as production schedules for "The Seven Wonders of Crysis 3" were written together with Albert and the developerteam of Crytek. Crytek's CryENGINE will be used to shoot the series, thus being restricted to CE's technical restrictions and only showing actual objects from the game.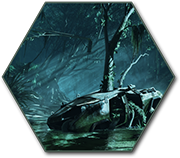 - Cevat Yerli, Chief Executive Officer of Crytek
"The goal with 'The 7 Wonders of Crysis 3' video series is to reveal the incredible world we have been building for Crysis 3 and to let CryENGINE take center stage to highlight the power of our state-of-the-art game engine."
"We've worked closely with Albert on this project and think that the 7 Wonders series will show the leaps and bounds that Crysis 3 is making over its predecessors."
The wait won't be long: Crytek announced the frist part, "Hell of a Town", to be released on the 12th December.
Source:
Crysis - Official Site