Unfortunately the release date of this anticipated game has been delayed, and now it will be launched on October 29; yet, the title is already available for pre-order over Steam, for PC and Mac.
Guns of Icarus Online
is a MMORPG game based on fights between player teams (team PvP oriented), but not the way in which we are used to, as this time, it is from our dirigibles.
Currently the game even has a 25% discount for the standard edition, as it is now at $15, while Collectors' Edition with a 24% discount, for just $25, including the Captain's Costume Pack plus the soundtrack, and for just $10 more, you get the four-pack of the Collectors' Edition, for $35.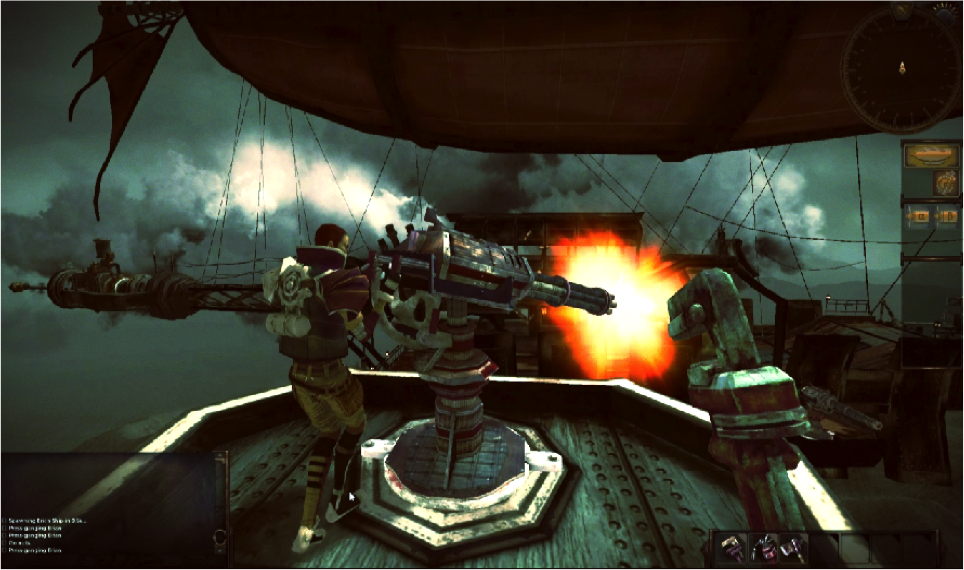 It is worth mentioning that by pre-ordering this game, you are granted beta access.
As well, it is worth saying that
Muse Games
has released a new trailer for this game, showing off some of the features of this co-op airship combat game, which mixes the feeling of a FPS game, with the team play needed to defeat opponents. One of the interesting aspects of the game is that on a single ship there can be up to 4 different players, which will form a team, of course, and each one will take a different responsibility, such as being the Captain of the ship, or take care of the position of Gunner, or even an Engineer.