The story of this game begins when our character returns from a simple fishing trip only to realize that the world we all knew, is all gone, and now replaced by a terrifying nightmare full of hungry undead corpses.
First time in which our character gets in touch with another survivor and befriends him, the game becomes more interactive, as we will now be able to switch from one character to the other, and getting even better as soon as you find and befriend more and more survivors, with whom it is possible to create a whole community, which will be able to defeat and eradicate hordes of the undead corpses...better known as zombies.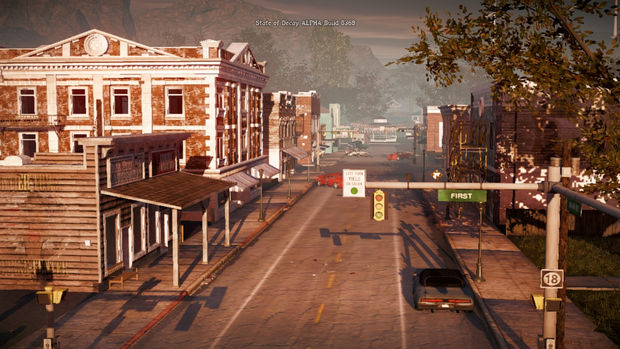 The game engine is so unique, that even the death of any character will be permanent, and there will not be any sort of "retry" button for this matter, as the storyline is actively and dynamically evolving with every decision that is taken by us, and giving the game this realist aspect that has captivated the attention of many players around the world.
Every resource is completely finite, so beware of using it all at once, or you will need to go out and collect more from different areas...which might be full of zombies, fighting to "survive" and ready to kill any survivor.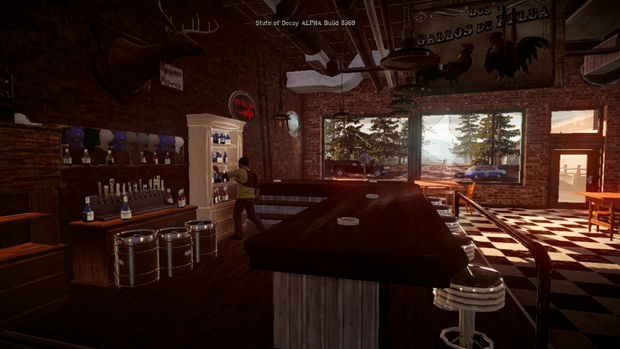 When you start this game, it will keep running, even after you have logged out from it, so, if you go out, and then come back, you will find out that resources have been consumed, therefore, it will be needed to go out and collect some more to satisfy the community's needs.
This game engine has been really well worked so far by the developers, and this can be noticeable by different aspects of this open-world story, as well as the attributes that are taken into account from each and every survivor that will be helping us survive this apocalypse; to explain this a little better, we can see how their attributes and skills will help the community on different areas, as well, it will be reflected on their relationship with our character, and how well that can be developed by them, so be aware, as every survivor has his/her own personality, which is something really important on this game.
Every object in the environment can be used in our defense, axes, sticks, or even vehicles can be used as weapons, or something to help us scape from our opponents. When talking about vehicles, we can take the example of a car, which we can use to move faster on this world, as well as use it to hit some zombies, yet, it is not indestructible, and after some time, it won't work anymore.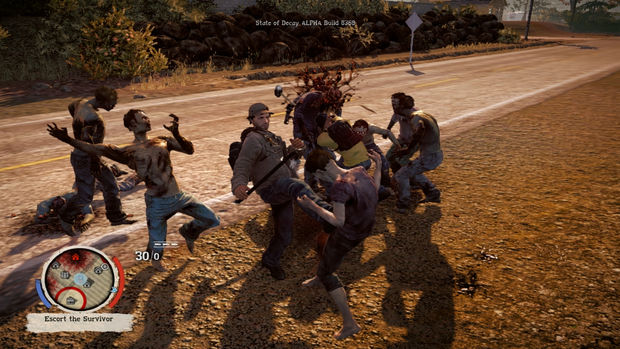 Right now, this game is thought to be released as an Xbox Live Arcade, but developers are thinking about getting this game to be an MMO soon after that.
Some more screenshots from the game: