Hello fellow elitepvpers! The Sony press conference has just ended, and so did the first day at E3. Sony has revealed a lot of cool stuff, but one of the many things that really stood out was the PlayStation All-Stars Battle Royale. This is a fighting game, that features heroes from previous PlayStation games, like Kratos (*** of War), Nathan Drake (Uncharted), Big Daddy (Bioshock), Sweethtooth (Twisted Metal), Fat Princess (Fat Princess) and others that will be added to the game later on.
PlayStation All-Stars Battle Royale is one of Sony's first cross-platforming titles, playable on both the PlayStationVita and the PlayStation3. Up to four people can play this fighting game both from the Vita and the PS3 (That's right, the two consoles are used for a single game and match, so you have two different consoles and one game.) You can play this game on your PS3, save the progress upload it to your Vita and play the same game on the go. (How neat is that?)
The game mode shown was fairly simple, players fight each other to gather energy, which lets them execute powerful attacks and gain points. The more energy you gather, the more powerful the attack is and the more points you gain. Whoever has the most points at the end of the round - wins.
The game environment is constantly changing, platforms rise up, emerge from the walls thus changing the battlefield. The background isn't just for the scenery, the monsters are real and they will try to randomly target people, causing substantial amount of damage.
Here are a few screenshots of the game.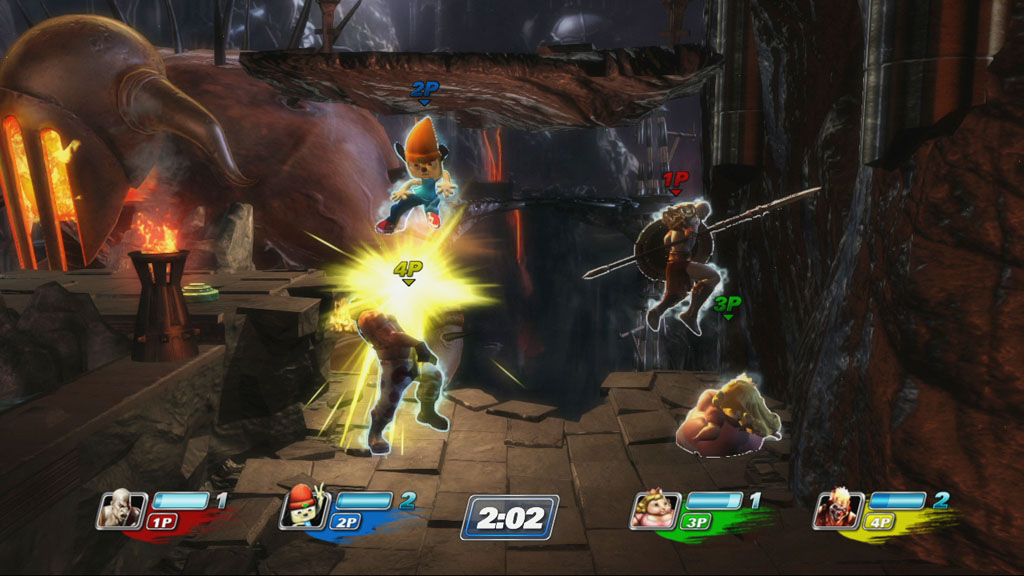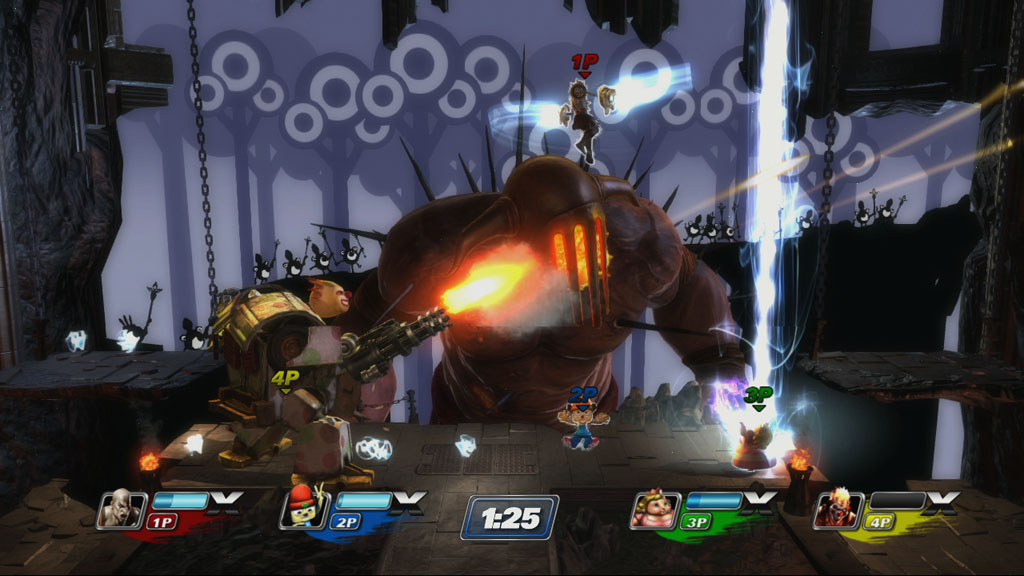 The game is set out for release sometime this year.
Thank you for reading,
TheConArtist