Already a few days ago, during a business conference of developer and publisher Take Two, it became known that at least 3 remasters of previously unknown games are in development. Hints that some parts of the GTA parts are going to be revamped have been there again and again in recent times. Take Two CEO Strauss Zelnick also mentioned in a recent interview that remakes and remasters are part of their company policy. Now Kotaku, citing a secret source, reports that Grand Theft Auto III, Grand Theft Auto Vice City, and Grand Theft Auto San Andreas are in development as remaster versions.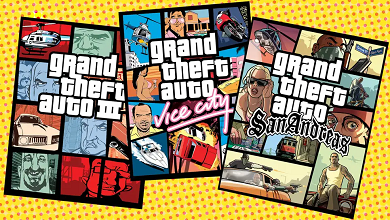 The games are to be released as a trilogy and also only digitally in the respective stores. As a platform, Kotaku states that the games will be released for PS4, PS5, Xbox One, Xbox Series X/S, Nintendo Switch, PC, Stadia and for smartphones. Since the games usually sell better on PlayStation and Xbox, these are to be released first as early as October this year. The PC and Switch versions will probably be released next year. Rockstar Dundee, which is responsible for the Next Gen version of GTA 5, is supposedly responsible for the development. The source also reports that Rockstar Games is considering a remaster of "Red Dead Redemption" if sales are good.

It should be noted, however, that these are merely rumors. However, Kotaku is known for doing good research and is a very reputable source. So we might be able to go back to Groove Street or enjoy Michael Jackson at night on the wet asphalt in Vice City as early as this year. What do you think about a remastered trilogy? Let us know what you think!