Wie jeden Mittwoch vor dem Monatsende kündigt Sony die neuen PlayStation Plus-Spiele des Folgemonats an. Die letzten Monate hatte Konkurrenz Microsoft definitiv die Nase vorn, was das Line-Up angeht. Nach den ganzen Kritiken an den Spielen scheint Sony nun auf die Fans gehört zu haben und bietet diesen Monat qualitativ höhere Spiele an. So können PlayStation Plus-Abonnenten diesen Monat das vom Deutschen Entwicklern gefeierte Rollenspiel "Lords of the Fallen" auf ihrer PlayStation 4 spielen. Fans von großartigen Storys kommen mit "Journey" auf ihre Kosten.
PlayStation 3-Spieler können sich diesen Monat auf Prince of Persia: The Forgotten Sands und Datura freuen. Dank Crossplay könnt ihr "Badland" auf eurer PlayStation 3, PlayStation 4 oder PS Vita spielen.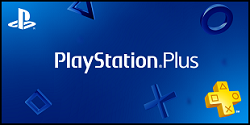 Demnächst verfügbar bei PlayStation Plus:
Lords of the Fallen, PS4
Journey, PS4, PS3
Prince of Persia: The Forgotten Sands, PS3
Datura, PS3
Badland, PS Vita, PS4, PS3
Amnesia: Memories, PS Vita
Was haltet ihr vom Line-Up für September? Seid ihr noch Abonnenten des Dienstes?