Das Sommerhighlight unter den Gamern, die bevorstehende gamescom 2014 in Köln, wird dieses Jahr wieder hunderttausenden Besuchern aus aller Welt im Gedächtnis bleiben und den viertätigen Zeitrahmen vom 13. bis zum 17. August mit allerlei Spielmaterial, aber auch neuen Infos aus der Gaming-Branche füllen. Während Interessierte fleißig die Tage und Stunden bis zum Einlass herunterzählen, vergrößerte der japanische Großkonzern Sony unter der Adresse
gamescom.4theplayers.de
die Vorfreude auf die Messe durch die kurzweilige Bekanntgabe des diesjährigen Line-ups für die PlayStation 4 und PS Vita. So zügig wie die Liste in den Umlauf geriet, so schnell verschwand diese auch von der Bildoberfläche. Nicht zuletzt finden sich dort weitere Details sowie Antworten auf triviale Fragen zu dortigen Veranstaltungen und Live-Streams. Ob in voreiliger oder beabsichtigter Weise: Folgende Sony-Games erwarten jene, die sich durch die Massen behaupten und sich in Geduld üben können.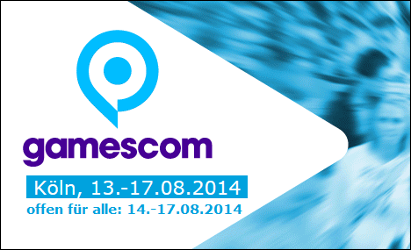 Die PS4-Games in alphabetischer Reihenfolge:
Alien Isolation
Assault Android Cactus
Battlefield Hardline
Bloodborne
Counter Spy
Destiny
Diablo 3: Reaper of Souls Ultimate Evil Edition
Disney Infinity 2
Driveclub
Far Cry 4
Galak-Z
Guns Up!
Helldivers
Hohokum
Hustle Kings
inFamous First Light
Journey
Killzone: Shadow Fall Intercept
Lego Batman 3: Beyond Gotham
Little Big Planet 3
Mittelerde Schatten von Mordor
Minecraft Playstation 4 Edition
NBA 2K15
Nom Nom Galaxy
Nuclear Throne
Pix the Cat
Project Cars
Singstar
Super Exploding Zoo
Surgeon Simulator
The Last of Us: Remastered
The Order: 1886
The Unfinished Swan
Until Dawn
WWE 2K15
Die PS Vita-Games in alphabetischer Reihenfolge:
Big Fest
Dragon Fin Soup
Entwined
Final Horizon
Flame Over
Freedom Wars
Frozen Synapse Tactics
Futuridium
Hatsune Miku-Projekt DIVA-F 2
Hohokum
Hotline Miami 2: Wrong Number
Invizimals: The Alliance
Lego Ninjago Nindroids
Minecraft PS Vita Edition
Murasaki Baby
Playstation Vita Pets
Soul Sacrifice Delta
Super Exploding Zoo
Ratchet & Clank Trilogie
Sly Trilogie
Bevor es jedoch ans Ausprobieren und Informieren geht, hält Sony zum Auftakt wie üblich eine Pressekonferenz, welche einen Tag zuvor, am 12. August um 19:00 Uhr, stattfindet und bequem über den heimischen
Live-Stream
verfolgt werden kann.
Welche Titel werdet ihr empfänglich verfolgen? Plant ihr eventuell sogar einen Trip nach Köln? Unser Interesse habt ihr.