Release der Standalone-Version von DayZ im April 2013? Jedenfalls wäre dies der Monat der Veröffentlichung welchen der Entwickler Dean Hall, oder auch »Rocket« genannt für möglich hielte. Hierbei handelt es sich jedoch nur um eine persönliche Spekulation seinerseits.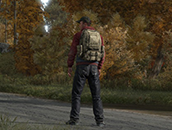 Der Entwickler Dean Hall teilte heute über Reddit.com mit, dass er einen Release des Standalone-Clients des Zombie-Survival-Shooters für den April 2013 als relativ realistisch ansieht. Natürlich war der Aufruhr der Fans darauf riesig und Dean wurde mit Fragen durchlöchert.
Jedoch dann wurde ihm schnell klar, dass sein Post voreilig war und beruhigte deswegen vorerst die Fans mit einem weiterem Post, in welchem er erklärte, dass man seinen kürzlichen Post nicht so ernst nehmen solle, weil oft etwas noch dazwischen kommt.

Dean Hall, Entwickler:
»Es könnte aber auch alles andere passieren - und normalerweise kommt es auch genau so. Sobald die Technik-Tests abgeschlossen sind, werden wir alle mehr wissen. Termine, die ich vorher nennen würde, wären reine Spekulation Und die jüngste Spekulation von mir war nicht sonderlich gut.«
Kurz, es gibt noch keinen geplantes Releasedate bislang, sollte jedoch alles glatt laufen, so kann man schon sehr bald mit dem Spiel rechnen, denn Anzeichen für einen baldigen Release gibt es ja inzwischen genug.
Quelle:
Schildhuhn comments on Before the holidays Rocket asked for harder and more interesting questions if he were to do another AMA. Here are mine... feel free to add yours.