Eigentlich sollte das von BioWare entwickelte MMOs, Star Wars: The Old Republic, welches Dezember 2011 auf den Markt kam, eine Konkurrenz zum sehr erfolgreichen MMORPG World of Warcraft darstellen. Nach nicht einmal einem halben Jahr war nun jedoch klar, Abo-basierte Online Rollenspiele gehören der Vergangenheit an. Bereits im Juli 2012 kam für viele Anhänger die freudige Nachricht, Star Wars: The Old Republic wird auf ein Free2Play-Modell umgebaut. Für die Community heißt das, Star Wars: The Old Republic ist ab sofort kostenlos und für jeden frei herunterzuladen.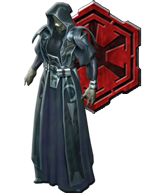 Das teuerste Spiel aller Zeiten wird von nun an als Free2Play angeboten. Star Wars: The Old Republic soll allein in der Entwicklung circa 200 Millionen US-Dollar gekostet haben. In Anbetracht der erstklassigen Grafik oder der hinreisenden Soundkulisse ist ein solch hoher Wert auch nicht abzustreiten. Faszinierend ist auch die Storyline jeder einzelnen Klasse. Ob es nun ein Soldat, ein Jedi oder ein Sith ist, jede einzelne der acht angebotenen Klassen hat eine eigene Geschichte im Spiel, welche von den Spielern selbst zu erkunden ist.
Doch wie möchte EA das Spiel weiterhin finanzieren? Ganz auf ein Abo-Payment wurde dabei nicht verzichtet. Wiederholbare Quests, welche für den Gratis-Spieler eingeschränkt sind, oder aber auch fehlende Funktionen können für rund 10 € pro Monat für den Spieler freigeschaltet werden. Des Weiteren wurden "Kartellmünzen" eingeführt. Eine neue Währung in Star Wars: The Old Republic, welche den Spielern erlaubt, diese sogenannten Münzen gegen echtes Geld zu verkaufen.
Star Wars: The Old Republic ist ab sofort für jeden Spieler kostenlos zum Download freigegeben.