Publisher Activision sowie Entwickler Treyarch haben auf der offiziellen Facebook Seite zu Call of Duty: Black Ops 2 nun einen neuen Screenshot veröffentlicht. Zu sehen ist eine bekannte Map aus dem Vorgängerspiel - Nuketown. Viele vermuteten, da Call of Duty: Black Ops 2 im Jahre 2025 spielen wird, das die beliebteste Map an das Zukunftsszenario angepasst wurde. Schaut man jedoch einmal genauer hin, so zeigt die Map eher einen Ausschnitt aus den 50er Jahren: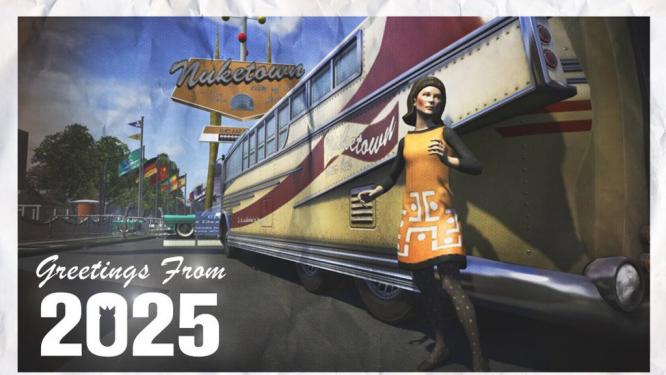 Früheren Zugang bekommen all die Spieler, welche sich Call of Duty: Black Ops 2 vorbestellten.
Neben dem Screenshot wurden weitere interessante Informationen, wie zum Beispiel die Ankündigung eines Multiplayer-Events, preisgegeben. Vorbesteller des Spiel erhalten nach dem Release von Call of Duty: Black Ops 2 die Möglichkeit, gleich zu Anfang doppelte Erfahrungspunkte zu sammeln. Diese Aktion soll nach eigenen Aussagen am 16. November 2012 starten, zwei Tage später soll das Event wieder beendet werden.
Call of Duty: Black Ops 2 kommt am 13. November 2012 für die Xbox 360, die PlayStation 3 sowie für den PC in den Handel. Wie vor kurzem bestätigt wurde, so haben auch deutsche Kunden die Möglichkeit auf eine unzensierte Version.