Anyone who has played FRP at any point in their life is familiar with the fate of 20 dice. Because almost every move you make is at the mercy of this angular dice. In the most exciting moments, when you are going to attack the enemy with all your strength, a triple throw may even cause you to hit your own head with the ax in your hand. The possibilities are endless with FRPs, depending on the discretion and imagination of the person playing the game. When the endless part of Borderlands was loot, a magnificent parody with infinities emerged. Even the name Bunkers and Badasses instead of Dungeons and Dragons is enough to understand the beauty of the theme. As a magnificent Bunker Master, Tiny Tina and Wonderlands created by her extraordinary imagination manages to make fun of not just a DnD parody, but any other game or movie you can think of. You always have a slight smile on your face while playing the game; sometimes even this smile gives way to laughter. A truly endless wonderland emerged from the clash of these two infinities.
Queen Butt Stalion

We also learn what happened in the previous session before diving headlong into the wonderland created by Tina. This wonderland is ruled by Queen Butt Stalion, a crystal unicorn. This magical creature was previously Handsome Jack's pony. Not wanting to make things more ridiculous, Tina didn't give the queen the ability to speak, and she can rule the entire realm simply by neighing. And, of course, we have the sine qua non of our main villains. The ultimate goal of this rather cliché character named Dragon Lord is to rule the world with the Sword of Souls. However, the background of a story that seems so simple is shaped in a fantastic way by Tina's imagination. Finally, we meet the universe and start creating characters.
With Brr-Zerker, you can master close combat and become a legend in the ice element.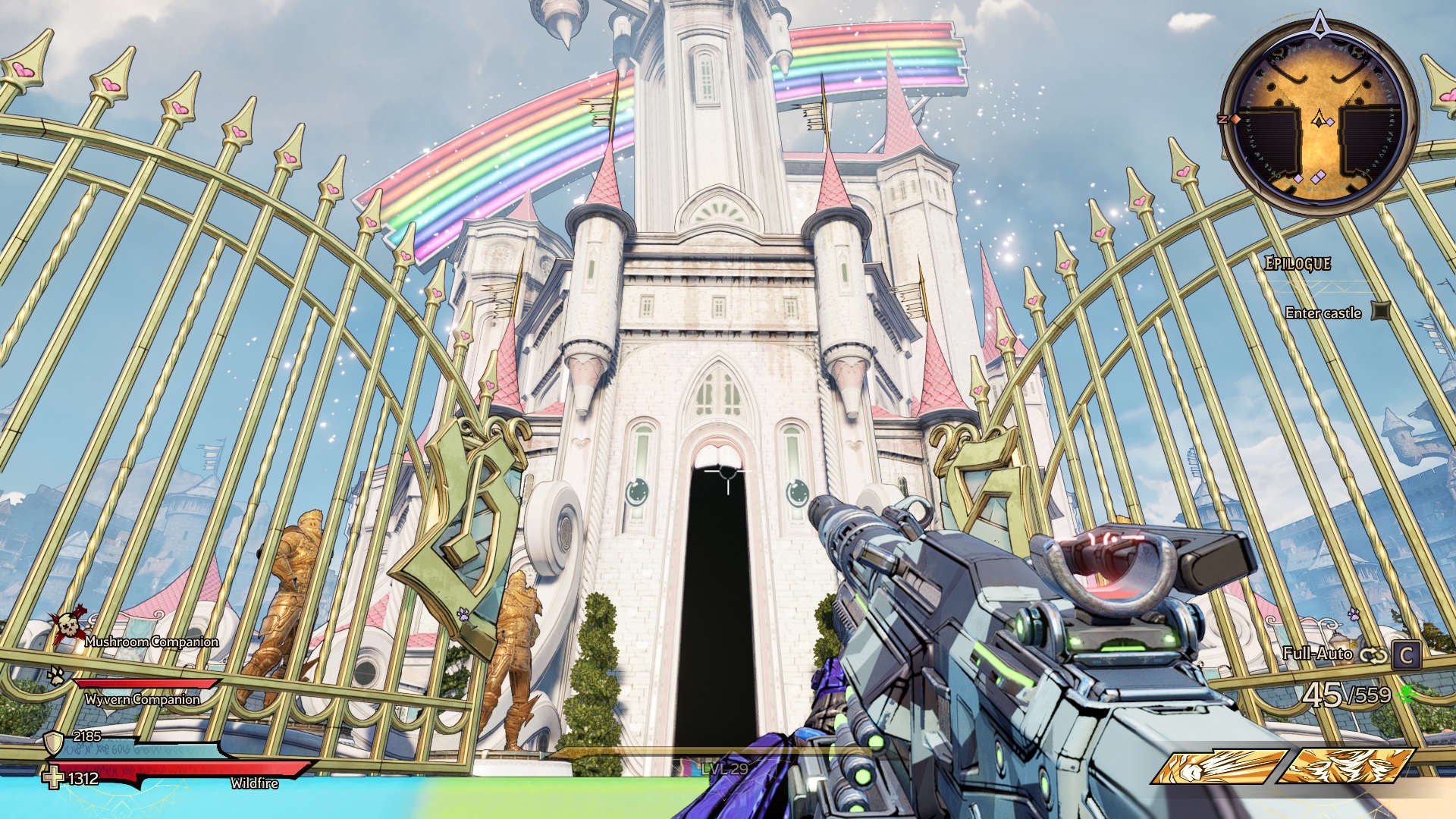 Clawbringer masters fire and electricity with a tiny dragon flying by his side. Added to the Necromancer intent, Graveborn will be the choice of those interested in black magic. If you want to be effective in both magic and weapons, Spellshot is for you. It's pretty fun to play as the weapon master Spore Warden, accompanied by an adorable mushroomhead companion. Finally, Stabbomancer appears in the role of the assassin. After progressing a little in the main story, you choose a side class in addition to your main class. I had a lot of fun choosing Spore Warden over Clawbringer with two comrades by my side. After the main story is over, the feature of changing your second class and redistribution of points is also active, so you have the chance to try very different combos.
Fantasy-4

Before we sit down at the table, the two main characters of the last game, Valentine and Frette, also take their places at the table. Both characters give us plenty of guidance and ideas in the game. In fact, they often quarrel with Tina about the course of the game and make Tina angry, which comes back to us as a lot of fight sequences. We also learn good stories about what Valentine, Frette and Tina went through before playing Bunkers and Badasses, from their own mouths in the game. Especially Valentine's cowardice and rule breaking was quite interesting. I don't know if it's because it's a robot, but Frette has a paladin air that aims to obey the rules of the game. These two characters have enriched the story by transferring the indispensable characters of every FRP to the game in a very funny way.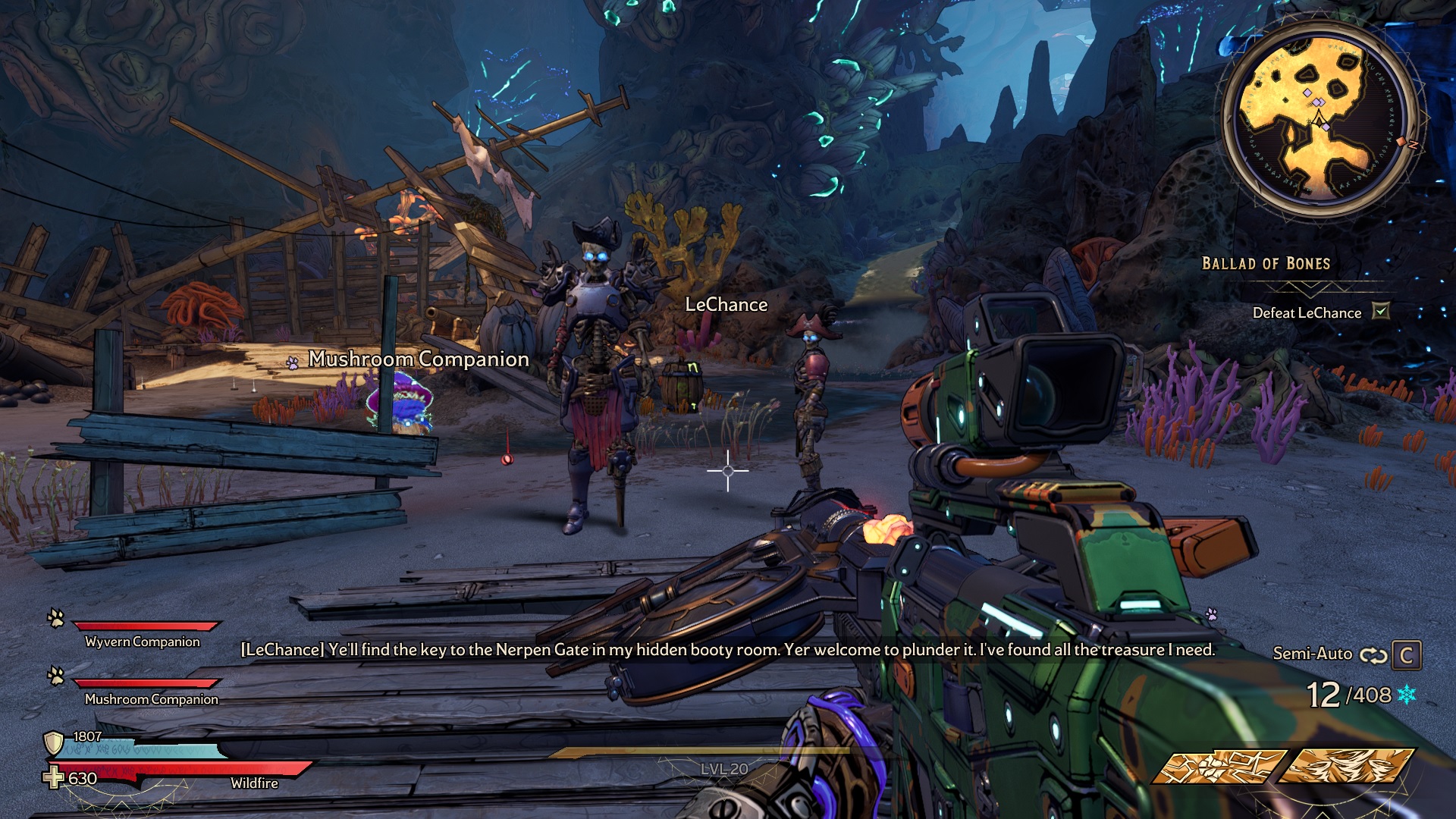 Although Borderlands is a game, Tiny Tina's Wonderlands is a board game in itself. That's why we have a huge map where we come out of the FPS world of the game and have a miniature figure (we can arrange this figure as we want) while we are wandering around the map. This map is shaped over time. For example, because Tina dropped a chip of chips on the table at one point, these chips are now a piece of meteorite and a completely different story tree emerges to pass the meteor. The fact that the game world is so influenced from outside the table makes you really feel like playing an FRP. So much so that at every point you can't predict Tina's next move, you really feel like you are at the mercy of the Bunker Master. We just use our weapons instead of rolling the dice when killing the enemies.
However, in addition to the classic pistols, crossbows that add a different atmosphere to the game have been added to our inventory. Whether these crossbows are long-barreled or mini crossbows for pistol purposes, they have their own unique features. Some shoot triples, others get into the enemy's knee, leading to early retirement. However, after a point, real rifles became more useful instead of crossbows, or I don't know if I came across a really powerful crossbow. Tiny Tina's expertise in explosives is also fantastically added to the game. At some point, Tina wants to use the C-4 to create a big bang, but with a slight name change, Fantasy-4! Of course, since we are in a fantasy world, our character has spells as special abilities. Unlike the class skill, you can also choose one of the magic books that you will find in abundance in the world and use it in the game. The variety of spells is endless, just like loot. Many possibilities are waiting for you, from throwing meteors on enemies' heads to buffs that electrify your entire environment and increase your weapon damage.
Hero of Brighthoof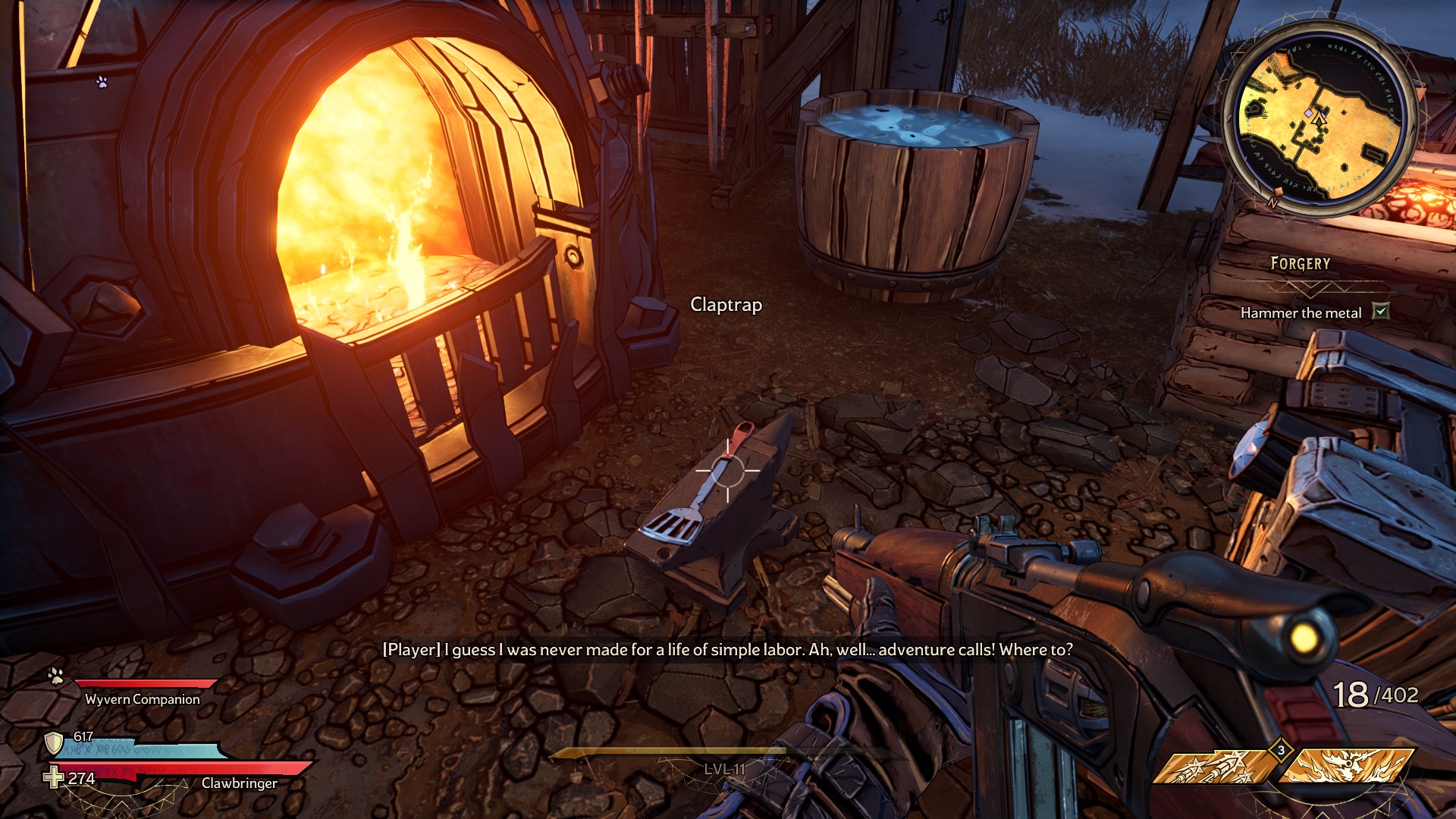 Our capital is Brighthoof in Little Tina's wonderland. This place also serves as the HUB in the Borderlands games we know. You can access various tools such as special chests, disappearing loot, character editing only from this city. Brighthoof, which is always open to fast travel in all conditions, also has plenty of side mission options.
Right at the beginning of the game, we save this city from the evil Dragon Lord and are declared heroes. Of course, in the story Tina has planned for us, this heroism doesn't make much sense for now. Still, it's comforting to see 2-3 friendly faces all over the rest of the map after being attacked by so many freaky enemies.
A lot of effort was put into the game, especially in terms of creativity. There are so many meticulous and entertaining details that it makes one happy to discover each of them. Brighthoof tavern has a poet to match the atmosphere of the play. Here you can listen to the poems you find while browsing the map.
I recommend that you listen to these poems as much as possible because most of them are written with really fine craftsmanship and contain very sweet humor. In addition, magnificent details about Tina's inner world can be found hidden between these lines.
There is already a Tina drama in the background of the game outside of all this heroism, adventure and loot triangle. Those who played the Borderlands series will remember Tiny Tina's character development since the second game. Based on Borderlands 2's Assault on Dragon Keep DLC, this game has taken Tina to a very special place in the series.
Tina, who was left alone as a child and escaped from reality in order not to face the death of Roland, the only person she was connected to in life, has this dramatic history in her becoming such a successful Bunker Master. Although he is now a devoted member of the Crimson Raiders, it is not possible to say that he has a healthy mood.
That cannot be said for anyone in the delightful Borderlands Universe. Thus, we start to fight like an archenemy with the feeling of hopelessness that dominates Brighthoof and Wonderlands in general. Dragon Lord's role in the game also manages to add an intense flow to this waterfall of emotion. Maybe not its own script, but definitely the deepest scenario of the Borderlands series in terms of Tina's drama story behind it.
Dragon Lord and 40 Skeletors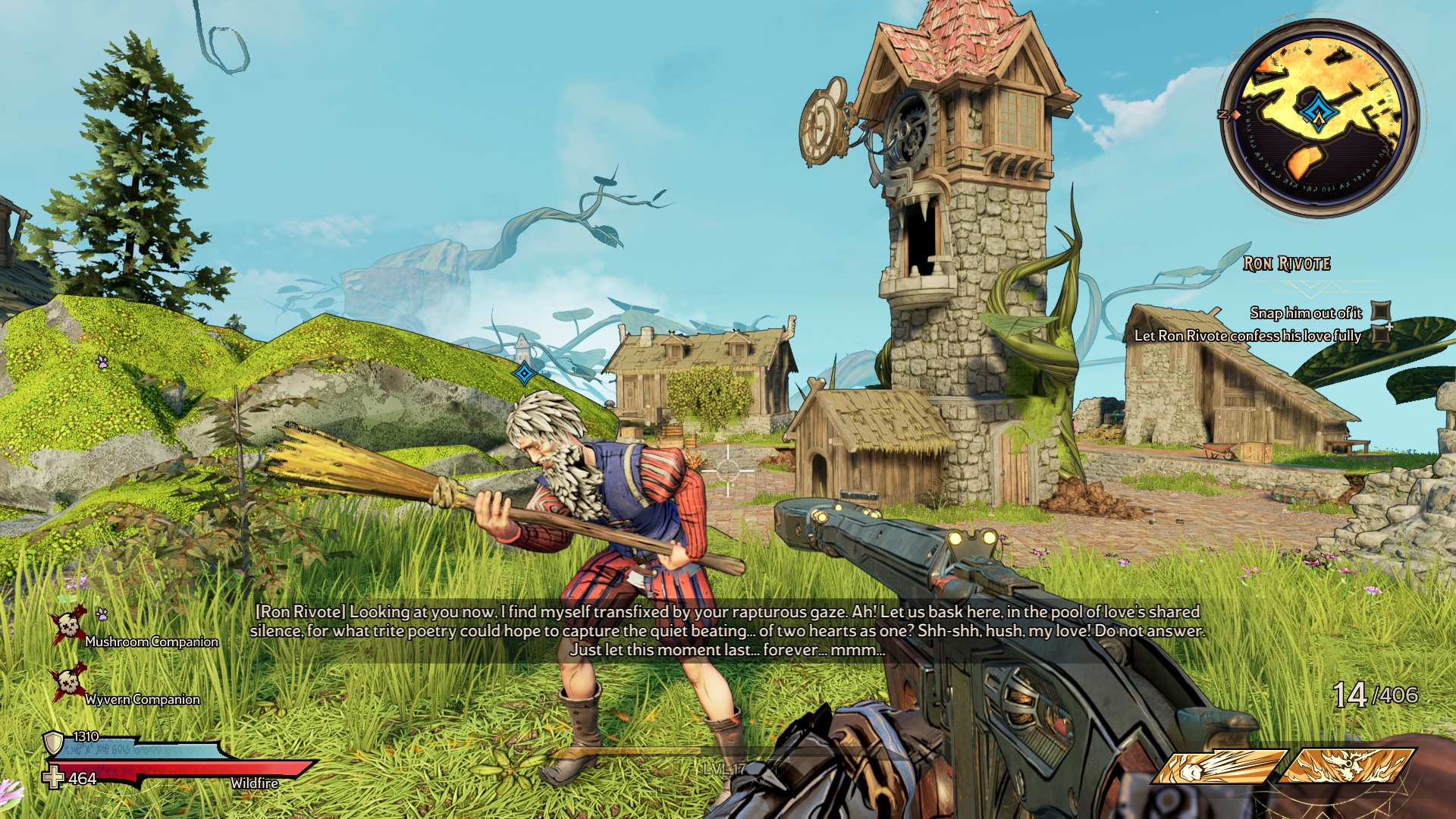 The main villain of our game, Dragon Lord, is not portrayed as a standard enemy, but as a meta-character, someone who has crossed the fourth wall. The term meta making is used a lot in FRPs and I can define it as talking to real identities outside the game atmosphere.
Already in the game, Valentine, Fretta and Tina often remind us that we are in a board game by making a lot of meta. Dragon Lord is aware that he is in a game.
He's constantly poking us about this and trying to turn us against Tina. However, when you see Tina's hard work on the game, you think "I should hug her even if she is here", let alone opposing Tina.
While he plays dozens of characters he wrote in different tones, sometimes his throat hurts, sometimes he laughs with joy when he listens to his long monologues that he thinks no one will listen to. Tiny Tina has become one of the most special names in the history of the game as a storyteller.
All these efforts of the Dragon Lord do not go beyond strengthening his will to beat himself as soon as possible. With the power of the Sword of Souls, the Dragon Lord unleashes an infinite number of skeletons, and they are the most common form of enemy in the game.
They don't have a standard health bar as they are dead themselves. Instead, they have a gray health bar and are extra weak against ice attacks because their bones are cold.
It is possible to see the Dragon Lord and its skeletons in almost all map regions. Of course, these skeletons vary, some as archers and some as infantry. However, it is difficult to say that there is a wide variety of enemies in the game. Even if the types change, the attacks they make on you are more or less the same and you can kill them almost in a similar way. Fascist goblins from the memorable enemies were pretty fun.
Again, thanks to a very funny side quest tree, you can bring freedom and democracy to the goblins by overthrowing the fascist goblins and their false gods. There's a temperamental character that will allow you to somehow find middle ground with all kinds of enemy races except skeletons. Tina has taken such a path to show the good in everyone, and sometimes she has to completely change her story because of Valentine and Fretta's reactions.
Borderlands Syndrome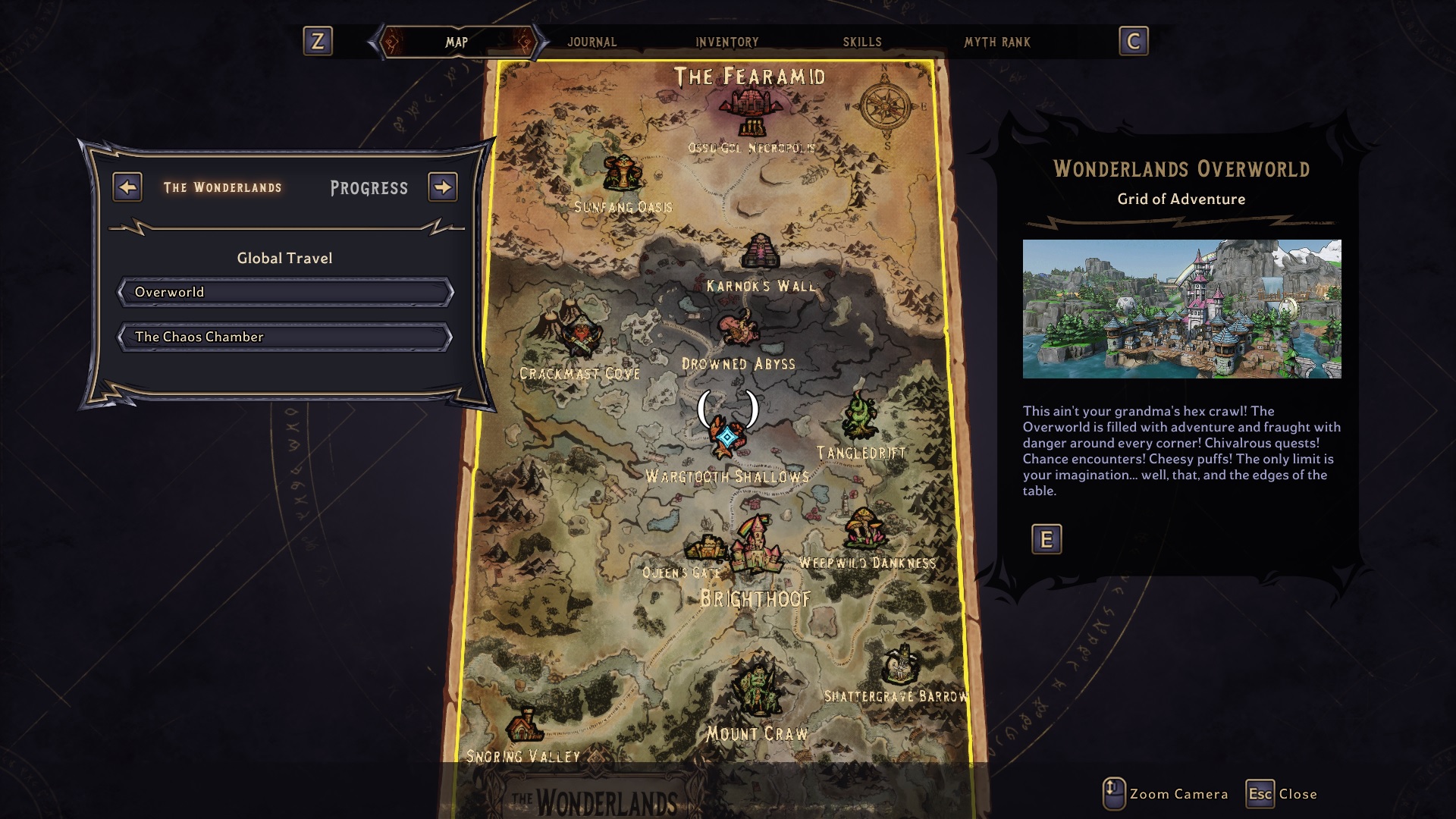 After praising the game so much, let's come to my part. I'm familiar with madness (with love to Vaas) like Far Cry, Pokemon, and Football Manager, as I have a strange weakness for repetitive games. However, since most of you are not crazy like me, after a point, you may not want to cut the same enemies and chase after tons of unnecessary loot. Of course, if you don't want them, why are you playing a Borderlands game, I would say question yourself about it. The side missions taken from the desktop Overworld, which is the main map of the game, are all the same.
Entering a dungeon and killing a certain number of enemies to get chests. After a point, it starts to alienate you from the map that Tina carefully decorated with bottle caps.
The side missions in the FPS parts of the game are also about collecting things and fighting an endless number of strange enemies while collecting them. Still, at least the conversation that goes around while doing these things manages to amuse you a little bit. Although the variety of weapons is very large, after a point, it is possible to kill everything with a single weapon that shoots well when it is strong enough.
If an enemy is not immune to a specific type of attack, which is rare, for example, it is possible to clear the entire area with an ice-powered machine gun. Especially if you have a strong armor, the sections are finished one after the other in a monotonous way without being too afraid of being damaged. The part that upset me the most was that they were limited to the same vicious circle in gameplay, while being so creative in storytelling.
Although spells and character special abilities made the event a little more pompous, it was not very pleasant to be able to progress without even using them. You may not need to use melee at all, except for the "smash that" items that the game requires in some missions. Already at the beginning of the game, as you can carry 4 different weapons as you progress, there is no need to use stylish axes, swords or bidents (like a trident, but double-edged) carefully designed for close combat. And of course, inventory management, which is one of the biggest problems of all Borderlands games, is again a disaster. Infamy even beyond disaster.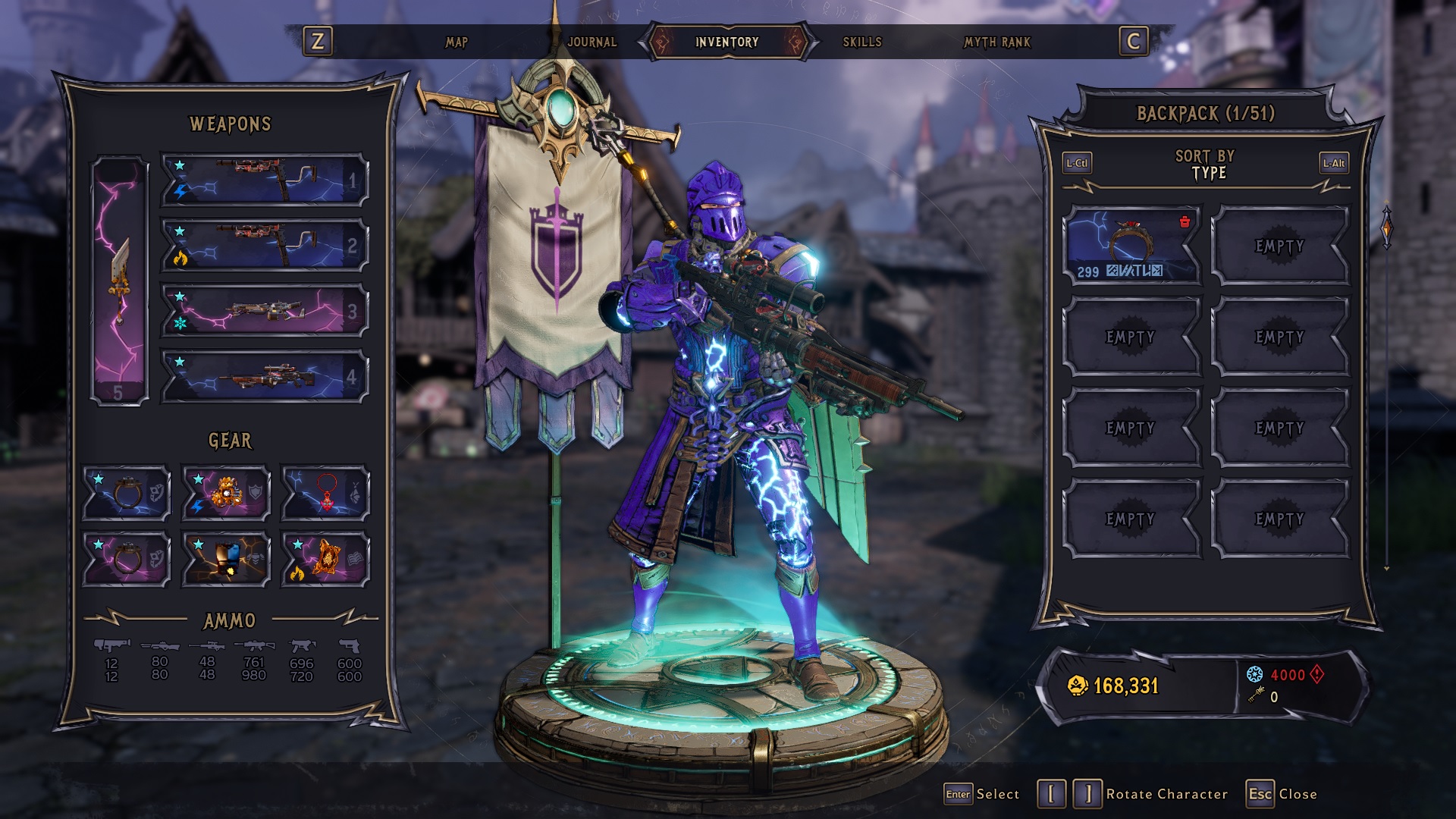 Since you can loot endlessly, everything seems to be intertwined in the instantly inflated inventory section. When you say which ones to sell and which ones to use, you suddenly go out of Wonderlands and pretend to be a tradesman. Fortunately, there's the option to favorite or trash items, so you can at least accidentally sell something and dispose of the trash quickly.
At the end of the day, we have the fantasy world of a very cute girl suffering from Borderlands syndrome. You can play a Bunkers and Badasses style shooter with its great references, unique atmosphere and endless loot for its fans. Although the content of the side quests is quite advanced, the desired level is around 30 at the end of the main quest, and it is possible to reach this level by sticking to the main quest without doing too many side quests. Since the game has level adjustment, returning to low-level missions does not make you extra powerful and immortal. So if you want to learn the fate of a Dragon Lord and then fight with Claptrap, the game also allows it. In summary, Tiny Tina's Wonderlands may not be critical, but it has at least a 16-17. Especially if you like Borderlands, you can get an extra buff and go up to 19.
FINAL DECISION

Tiny Tina's Wonderland is not just a parody of DnD, it makes a wonderful mockery of the many universes and characters that exist. If you like classic Borderlans action and have an interest in the world of FRP, it is a wonderland where you will laugh a lot and have a lot of fun while playing.