All payments are final and non refundable after your key was redeemed.
SHELL - VIP SHOP (CLICK HERE)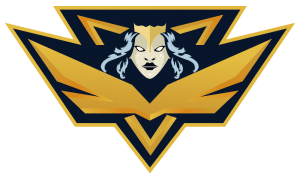 ESCAPE FROM TARKOV
HWID SPOOFER / HWID CHANGER
BY SHELL
★★★★★
➤ Click here to view product page.
Easily bypass your HWID ban or prevent a HWID ban happening while cheating.
Using our VC Spoofer will cleanup all anti cheat leftovers,
spoofing your network adapters and change all necessary HWIDs
to make you become a clean, legit looking, white paper.

Spoof and start playing again within minutes!
━
CURRENT STATUS:

[+] Undetected & Working
━
REQUIREMENTS:

[+] Windows 10
[+] Windows version/build 1903, 1909, 2004 or 2009 (20H2)
[+] Intel and AMD are supported
[+] Antivirus tools uninstalled
[+] You will need to spoof after every PC restart
[+] You will need a new game account you have never been logged in before
━
SPOOFER FEATURES:

[+] Spoofer supports all BE & EAC protected games
[+] Spoofer runs/spoofs in kernel (ring0) mode
[+] Faking/randomizing all necessary hwids
[+] Faking/randomizing all necessary network adapters/macs
[+] Automatic clean up of anti cheat tracking files
[+] Not using Hyper-V to have 0 impact on your game performance (fps)
[+] Supports all kind of Intel and AMD hardware setups
[+] Auto updater to always get you the latest version and updates
[+] Continuous updates/patches for all supported games
[+] One click spoofing process without complicated setup
[+] No Windows reinstall/reset needed due to our integrated cleaner
[+] HWID locked and leak protected
━
PRICES:

[+] 7 days sub: 20€
[+] 30 days sub: 30€
[+] Lifetime sub: 120€
━
PURCHASE:

We offer a variety of payment methods on our website (40+ payment methods).
While we are constantly trying to expand our payment provider portfolio we kindly ask you
not to beg for payment methods which are not listed on our website. Thanks in advance!

[➥] SHELL HWID SPOOFER SHOP LINK

Purchasing on my website will give you instant access to the product. Auto delivery via email.

[➥] SHELL VIP SHOP LINK (ALL PRODUCTS)

Questions before you purchase? Simply message me on Discord: Shell#1109 (NEW!)
━
VOUCHES:

We are known & trusted developers on elitepvpers since 2018.
Discord vouches:

You may also know us from our several epvp threads with users vouching for us:
RUST Spoofer. R6S Spoofer. APEX Spoofer. ZULA Aimbot. CSGO Aimbot. COD CW Aimbot.
Just to name a few