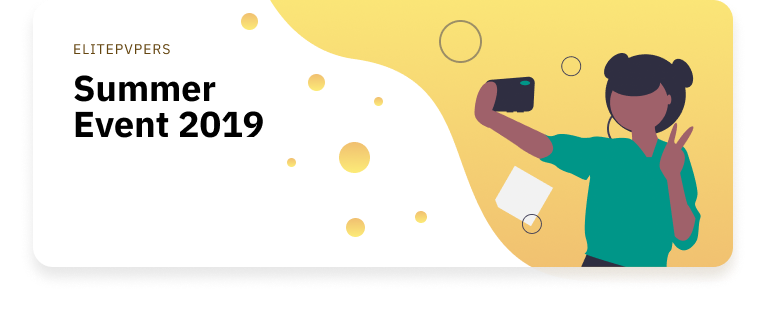 Quote:

It is vacation time for everybody! The best time of the year is ready to come! Sunny days and ice cold drinks are the most popular things right now! And this is what we want to see from you!
You are supposed to show us: How do you make this summer the best time of your life! Send pictures or videos, tell us your best story or just simply show us in your way how do you make this summer unforgettable.
It does not matter if it is the next BBQ or poolparty, if it is your next holiday or your own pool in the garden. We just want to get really jealous of your holiday!
Your task:
Simple to say: Make us jealous!
Send photos, write stories or participate in your own individual way.
There are no borders set to your creativity. The more we get jealous the better your chances are to win incredible prices!
Every user can only participate once

End of the event is on August, 20th

Criterias are fun, jollity and jealousy

The winners of the event will be notificated several days after the end of the event
You can win one of the following prices
Present 1:

Elite-Rank (3 months) + 780 Elite*Gold + 25€ Amazon Gift Card

Present 2:

Premium-Rank (1 year) + 520 Elite*Gold + 10€ Amazon Gift Card

Present 3:

520 Elite*Gold
We are looking forward to all your contributions
Please post your contributions only in this thread
The entire team of elitepvpers wishes best of luck for the event and a nice holiday 2019