Ho-Ho-Ho and Merry Christmas to everybody!
The most beautiful time of the year has just begun! At the same time as the first snowy days are incoming, our elitepvpers Christmas event is starting. Santa Claus took his coat and his reindeers and is now looking for some Christmas spirit and your creativity here in our board!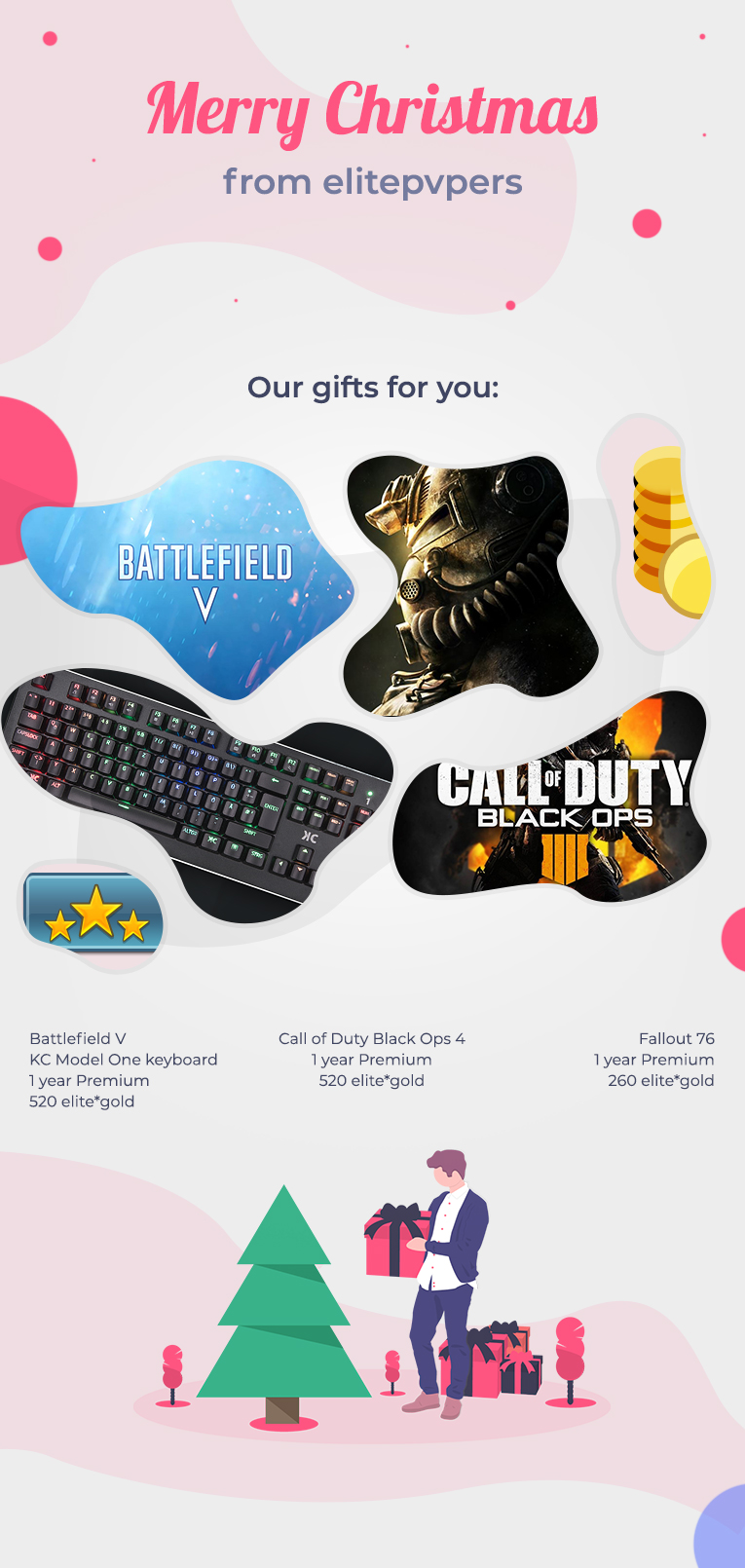 [QUEST]
Connect elitepvpers with Christmas and let your imagination run wild
Quote:

Merry Christmas!
It is Christmas time. Santa Claus just flew through our board and was not very pleased about the mood in here.. He whispered into my ears he has got presents for every user who brings some Christmas spirit along!
Do you know what this means to you?! Now it is your turn! Draw pictures, write stories or poems, post screenshots out of different games or connect Christmas and elitepvpers in your own and special way!
You all wanted a elitepvpers event. Now your time has come! Have fun at our elitepvpers - christmas event!
Conditions of participation
Take a picture - it does not matter if it is ingame or real life - of your idea to connect elitepvpers with Christmas. No borders for your creativity! Everything is allowed to do.
Please, post your submissions only in this thread: Click here!
Only one submission per user
An internal jury will have a look at your posts and will decide the three winners
Criteria of ratings are creativity, quality, input
Please do us a favor and post a sheet of paper with your username handwritten next to your submission as a verification!
Duration of the event
The christmas event 2018 on elitepvpers starts today until 12-23-2018 12:00. Evaluation follows after the Christmas days.
Presents for you
Santa Claus brought some nice presents along
Present 1: Battlefield V + KC Model One mechanical gaming keyboard + 1 year premium membership+ 520 elite*gold
Present 2: Call of Duty Black Ops 4 + 1 year premium membership + 520 elite*gold
Present 3: Fallout 76 + 1 year premium + 260 elite*Gold
Event Raffle!
Unfortunately Santa Claus lost some of his presents during his stay at our board.. Please help Santa to find his presents until Christmas.. You will receive nice little Gifts for your support!
__________________