Dear community,
this month we finally had the chance to present the new guardian rank, invite you to our official Discord server and make HTTPS the standard for everyone! Should you have missed the first edition of our newsletter and are wondering what this fuzz is all about, you can find the first issue
here
.

---
Roadmap
---

---
Staff Changes
---
The following moderators have joined the team during the last month:
The following moderators have left the team during the last month:
Arby (Conquer Online 2, Shaiya, Browsergames)
The following users have joined the Content Team during the last month:
The following users have left the Content Team during the last month:
---
Forum Changes
---
The following forums have been added:
The following suggestions were accepted or are a work in progress:
The suggestion "Instant Messenger Update" was successfully implemented. You can now choose between Discord, Jabber and Telegram here.
Due to this suggestion we plan on providing the avatars and rank graphics in a higher resolution in order to display them correctly on devices with "retina" displays.
The following changes related to the software have been implemented or rejected:
You can now buy elite*gold with crypto currencies. Besides Bitcoin you can also use Ethereum or Litecoin!
---
Guardian Revamp and HTTPS for everyone
---
Before announcing the guardian revamp this month we have put a lot of effort into this issue and have thought about different options. Guardians will stay the right hand of the moderators further on, however with new benefits and better ways to communicate with the staff. For example they got access to our internal Discord server, an internal forum and also access to all premium features for free. Furthermore, we changed the application process a lot: You can now apply
here
. More information about the rank and a list of all requirements of the rank are written down in the
Guardian Guidelines
.
Since 2015 you can visit elitepvpers via HTTPS. This month we enforced HTTPS for everyone meaning you automatically visit elitepvpers via HTTPS. You can recognize it in your browser e.g. by the lock icon:

When accessing our website via HTTPS, any communication between your browser and our servers will be encrypted. This ensures that no one in the same network or anywhere else along the way between your browser and our servers gets to eavesdrop on your activities. Third parties will no longer be able to intercept and/or alter information such as your login credentials, private messages and other information that you might not want others to know.
There is one important thing to mention: This change implies that all images are loaded via a secure HTTPS connection as well. Regarding epvpimg and imgur this doesn't change anything for you (and if you know other hosters that definitely support HTTPS, feel free to message us). For all other hosters this means that you have to embed images their images with http
s
:// links, or else they will be loaded through our image proxy to ensure a secure encryption. This proxy doesn't support GIF images though, so in those cases only the first frame of a GIF will be displayed.
You can read more about this
here
.
---
Discord
---

Discord
is the new star in the gaming industry. Within 2 years over 45 million users joined Discord and each and every day many others follow. Discord offers free and secure text/speech-chat for gamers. In the browser, on your PC or on your smartphone!
You can now join our official elitepvpers Discord Server and connect with other users. Over 700 people joined the server already! Take your chance to game with the staff and have fun!
---
Feedback
---
Do we need new and cool emojis? Please help us with this decision by taking part in
this poll
. Please tell us if and what emojis/memes we should add.
---
Last Month's Highlights
---
This month the articles
Cyber-Attacke trifft Firmen in über 100 Ländern - Alle Fakten und Infos
,
GameStop: Extended wait for PlayStation 4 Pro
and
Landesmedienanstalten: Gronkh benötigt in Zukunft eine Rundfunklizenz
got a lot of attention in particular. Are you interested in writing news articles yourselves? You can read more about becoming an editor
here
!
---
Vote for Priorities
---
As always you can give us your feedback in our
Suggestions&Feedback
forum.
Needless to say
Premium users
can find a vote on our priorities in the premium forum:
[Feedback] elitepvpers Newsletter Mai 2017
. Please give us your feedback regarding the guardian revamp!
---
Photo and Artwork of the Month
---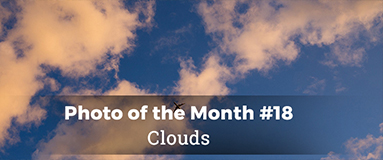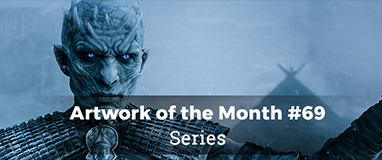 ---
You don't want to be notified about our news? What a bummer!
Notifications can be deactivated here.