In addition to the winners listed above we have decided to also honor
.Shun
for his exceptionally creative artwork, although his entry was not nominated for the original top 15.
He will receive a one-year elitepvpers premium subscription, 100 elite*gold and a bonus code for Heroes of the Storm.
---
Ho, ho, ho - it's Christmas!
When homes and stores are decorated for Christmas and carols are being sung, when you notice the scent of Christmas biscuits in bakeries and the local Christmas fair is welcoming you with hot wine punch, you know the long-desired Christmas time is ahead. As every year, Christmas is coming and Santa can hardly wait to please you by numerous presents.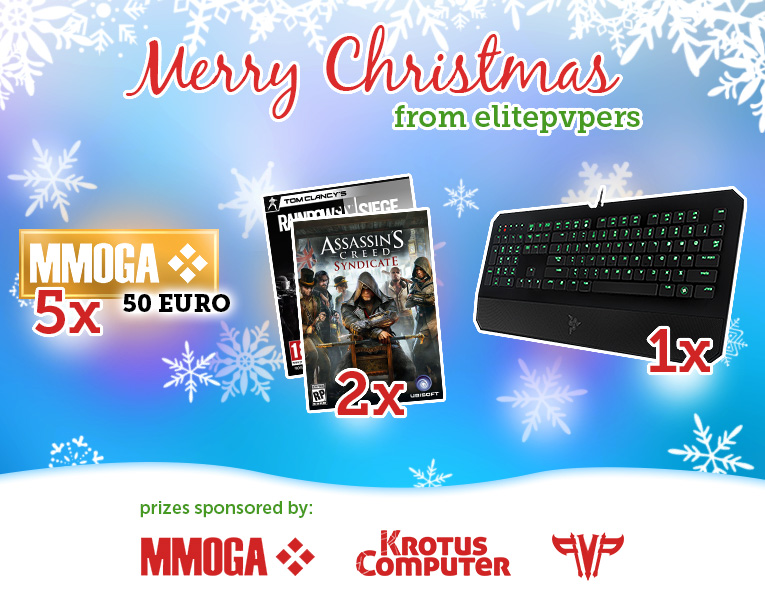 It will not take much longer before Christmas Eve and yet, we are still not really lived up for it. Jump at the opportunity and create a wonderful atmosphere for this year's Christmas and make it memorable.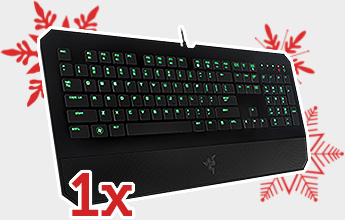 What has to be done?
Decorating is your fervour and you want to show us and the community how good you are at it? Well, then this is going to be the ticket for you then:
The most beautiful Christmas decoration – either in real life or in-game
There is nothing like festive decoration in your own home. If you have put some real effort into your Christmas tree, Advent wreath, gift wrapper, whatever, and you think that this should be honoured, grab your camera and take pictures for us, however,
we need a slip of paper with your name on it for verification purposes
.
In case you rather place importance on decoration within a game environment, this applies to you as well. Just capture a screenshot of your Christmas setting!
Nothing interesting for you?
No problem whatsoever! You will encounter small gifts, reindeers, as well as Christmas trees in our forums – if you see one of those, click on it and hope it turns out to be a winning ticket; a blank will prevent you from clicking on other found items for twenty minutes. The overall count of tries amounts to four (4). Elite gold and HotS keys are waiting to be discovered by you.
Of course, we want to reward you and our awards are waiting to be delivered!
Awards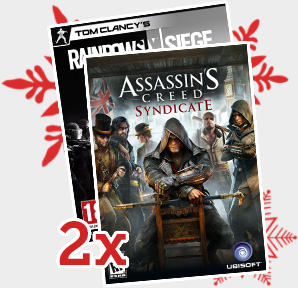 First place
Razer DeathStalker Gaming Keyboard, €50 MMOGA
redeem code, 1 year of Premium membership on elitepvpers
Second place
€50 MMOGA
redeem code, 3 years of Premium membership on elitepvpers
Third place
€50 MMOGA
redeem code, 1 year of Premium membership on elitepvpers
Fourth place
€50 MMOGA
redeem code, 300 elite*gold
Fifth place
€50 MMOGA
redeem code, 100 elite*gold
Sixth place
Either Assassin's Creed Syndicate or Rainbow Six Siege plus 75 elite*gold
Seventh place
Either Assassin's Creed Syndicate or Rainbow Six Siege plus 50 elite*gold
Kindly supported and provided with by our partners of
MMOGA
and
Krotus Computer
.
Participation information
Closing date scheduled to the 3rd of January, 2016
The 15 most captivating Christmas decorations will be chosen by our internal jury; entries are being measured by creativity, quality, effort and relevance. Additionally, users can choose the best 7 submissions afterwards
Christmas decoration pictures need to be posted properly in the intended thread
Just one entry each person
Trolling posts will be disqualified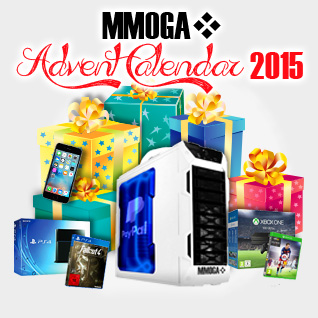 And that's all?
No, even more awards are waiting to be won –
MMOGA
's Advent calendar is up (as always) featuring prices of iPhones, PlayStations and so on. This is being sponsored by PayPal, paysafecard and SOFORT-Überweisung. Just answer the respective question, insert your person's information and you are in!
Retrieve more information
here
!
WAIT! There is another thing
– the Advent calendar,
made by users made for users
, is up and running:
The elitepvpers team with best wishes for your participation and have a peaceful holiday.