Here are the winners!
1
.
https://www.elitepvpers.com/forum/ev...l#post33149100
2
.
https://www.elitepvpers.com/forum/ev...l#post33149086
3.
https://www.elitepvpers.com/forum/ev...l#post33150032
4
.
https://www.elitepvpers.com/forum/ev...l#post33149080
5
.
https://www.elitepvpers.com/forum/ev...l#post33148822
Congratulations to all winners and thank you for joining our Event!
___________________________________________
As early as the 7th century before Christ, celts celebrated an eerie feast once a year with bonfires on hills dressing up themselves to banish evil spirits. We too carry on this custom – Halloween, a tradition on elitepvpers. As usual, we have a thrilling challenge at hand that demands your creative side between carved pumpkins, creepy creatures and, of course, masses of sweets. Everyone knows them, loves them: memes. We are looking for your funniest, most original and most inventive pictures! Let your fantasy go wild, but keep in mind: self do, self have. Send us single-handedly created memes in regard to elitepvpers or – even better – Halloween!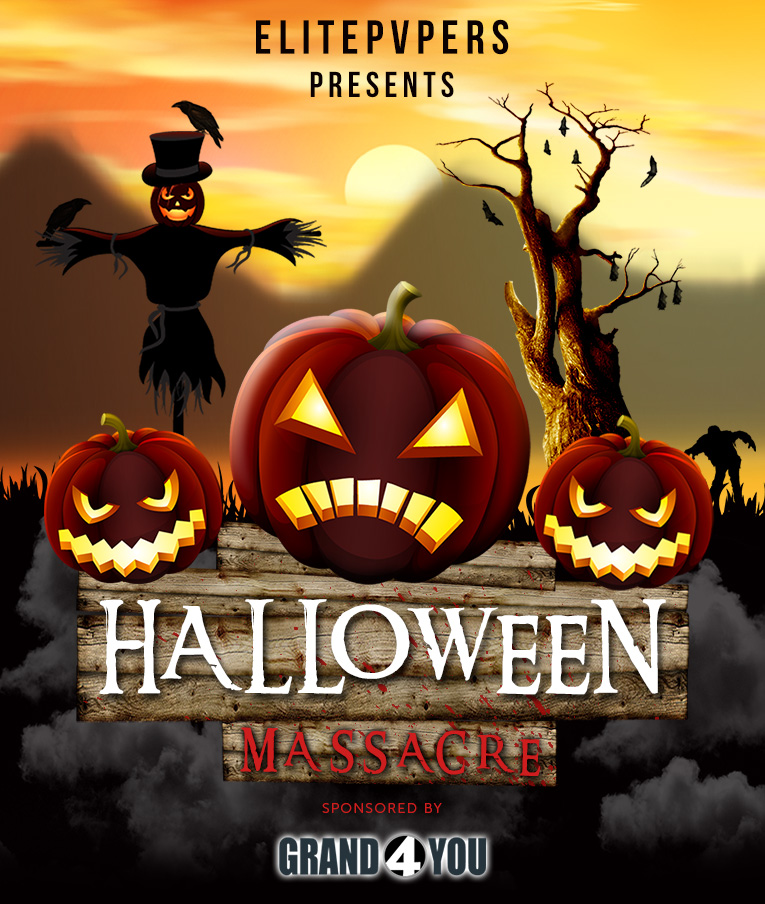 We cannot serve you with chocolates, candies and other delicacies, but true to the motto "honor to whom honor is due", we pay homage to the best works and their creators. Impressive gaming gear prizes sponsored by
grand4you
await the winners. And best of all, winners can decide between two possibilities when choosing the prize. Be it a keyboard, mouse or headset – you decide, we pay! The prize list reads as follows:

1st Place:
One
Razer
BlackWidow Tournament Edition, one Razer DeathStalker, one Razer DeathAdder Chroma or one Razer Kraken Pro
2nd Place:
One
SteelSeries
Siberia Raw Prism, one SteelSeries Siberia v2, one SteelSeries Rival or one
Roccat
Kone Pure
3rd Place:
One Razer Kraken USB, one Roccat Kova+, one Razer Abyssus or one
Logitech
G402 Hyperion
4th Place:
1 Year Premium + 300 e*g
5th Place:
200 e*g

Your memes will be received from today/October 15th until October 29/30th. For that purpose, please make a post in the following thread and show the whole board your entry:
Halloween 2015 Contributions
. After the expiration of this deadline, you will be the ones who mark the winner trio on the basis of thanks and grant them a deserved surprise.
People who do not find their creative side or simply cannot scratch up any ideas for a meme will definitely not come away empty handed! Do you remember the small ghosts who were around on the board and spreaded fear and fright 365 days ago? You should because it is necessary to keep the eyes open for foreign guests once again this year. Icons worth 4000 elite*gold will hide on the whole board over the period of this event and wait to be discovered by you. Whether the luck is on your side or not will become apparent. elitepvpers wishes you much fun with tinkering and of course a creepy Halloween night, too!