Some of you surely noticed the new "Payments" link on TBM profiles. Today we can finally lift the curtain and reveal the mist of secret surrounding this new feature.
Together with
Paymentwall
we have worked very hard on an interface which allows all of you (especially Power-Sellers) to send and receive payments of any kind via your TBM profile or Trade Requests.
What's in it for you?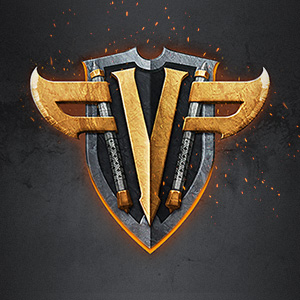 Alongside excellent risk management on Paymentwall's side and support of various international payment options, all transactions will be sent to and processed by elitepvpers servers. That ultimately means that elitepvpers support can now explicitly track every step of transactions between traders, which increases security with trades overall.
To use this feature as a seller you should follow the instructions on our
Paymentwall TBM API
page first. Worry not, we have tried our best to make it as simple as possible.
After registering with Paymentwall, every seller can individually adjust his/her payment settings. All settings will automatically synch with elitepvpers.
All that buyers have to do is keep an eye out for the "Payment Options" panel in TBM profiles or Trade Requests. It should be easy to find as we positioned it visibly. You can't miss it! Please note that the seller must be registered with Paymentwall for the feature to show up in his/her profile.
In case a payment is processed by Trade Request, the transaction will automatically show up in the trade history of the buyer, seller and middleman (if you used one) and elitepvpers support will be able to see it. Chargebacks will be logged too, so our support won't need screenshots from external payment sites anymore.
As an additional treat we finally implemented the long awaited TBM listing feature. You can view TBM histories on TBM profiles. All ratings can be viewed in detail by clicking on the positive, negative or neutral ratings.
We hope you will like these new additions to our TBM systems and with this last feature for 2014 we wish you all the best for the coming holidays and of course good luck for our
Christmas Event
.
F.A.Q.:
Are there any fees for using Paymentwall?
Fees depend on the respective payment service provider.
Payments that are for instance made via Paypal directly to your account are subject to the usual Paypal fees. There are other cases (e.g. payment via SMS or prepaid) that might involve higher fees and that are therefore only useful for microtransactions. However, these can be deactivated in your Paymentwall account settings.
Is there a payout limit?
For payments via the SpiderPipe integration (Paypal, Amazon, Google Wallet, ...), the money will be credited to your account. For other earnings there is currently a payout limit of 100 USD.
Do I need to own a business in order to use Paymentwall?
No, you don't need a business nor any business papers.
I am already registered with Paymentwall, but am unable to use this feature.
Please contact us via Complaint Area forum.