Aufgepasst! Heute startet die geschlossene Beta-Phase des Browsergames "Tale of Titania" - Und ihr seid dabei! In Zusammenarbeit mit Tec Interactive veröffentlicht elitepvpers den Titel und ermöglicht damit allen Premium-Mitgliedern des Boards einen exklusiven Einblick in die märchenhafte Welt des Taktikspiels. Eine Registration ist nicht vonnöten, ihr könnt sofort mit eurem elitepvpers-Account ins Spielgeschehen eintauchen und erste Erfahrungen sammeln.
Hier
geht's zum Spiel.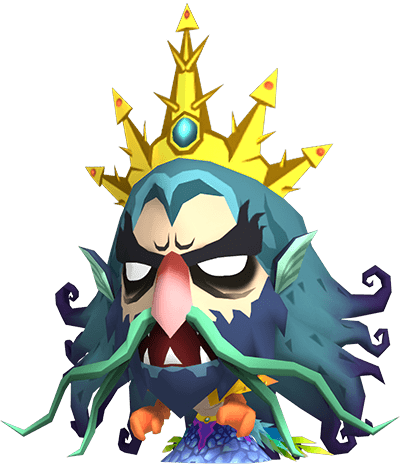 Bei "Tale of Titania" handelt es sich um ein rundenbasiertes Browsergame ganz im Stile des Kult-Titels "Worms". Stürzt euch mit unterschiedlichen Charakterklassen, welche sich im Aussehen und hinsichtlich der Fähigkeiten unterscheiden, in die Schlacht und vergesst nicht: Ein wenig Strategie schadet nie. Mit einer Vielfalt an Waffen und weiteren Items könnt ihr euch unter anderem im 1-gegen-1, aber auch im teambasierten Modus behaupten. Weil es sich um eine Beta-Phase handelt, sind Bugs und andere Unstimmigkeiten natürlich nicht ausgeschlossen. Helft uns bei der Fehlersuche, indem ihr sie in unserem "Tale of Titania"-Forum meldet.
Verewigt euch alleine, mit eurem Team oder auch mit eurem Clan in unseren Ranking-Listen, welche ihr schon bald
hier
einsehen könnt. Die Mühe lohnt sich, denn neben Ruhm und Ansehen erwartet die drei besten Spieler in der Ranking-Kategorie "PvP" am kommenden Mittwoch (Deadline 04:00) jeweils 100 elite*gold! Des Weiteren wird es - sobald die geschlossene Beta-Phase vorüber ist - ein Feature geben, welches es euch ermöglicht, die Statistiken eurer Spielcharaktere via Signatur anzuzeigen. Seid gespannt!