Status: WORKING✅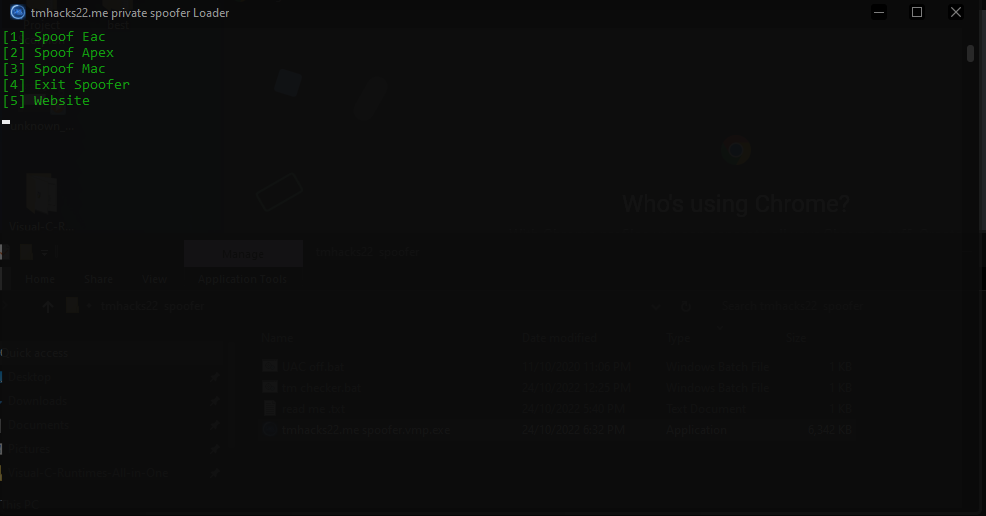 Why are we going to add a third spoofer to our shop? The answer is simple. Unknown spf and SMB spf are known by alot of users and reseller so we was looking for something semi private now. So we created a new working spoofer with a complete new EAC driver.

Semi Private?
Its just used by a small amount of users right now and we are not going to accept any resellers in the future which means the user base will stay clean and not big!

Its tested and confirmed working on APEX Legend right now! Might work for other EAC games aswell but we did not really tested anything yet.