Vor knapp 4 Monaten kaufte Microsoft Mojang ab, was vor allem bei PlayStation-Spielern für viel Aufregung sorgte, denn zu diesem Zeitpunkt hielt man es noch für unwahrscheinlich, dass Microsoft zukünftige Projekte für die PlayStation-Systeme entwickeln wird. Am 18. Dezember stellte Telltale Games und Mojang stolz ihr neues Projekt vor: Minecraft - Story Mode. Hierbei handelt es sich um ein Singleplayer-Adventure, was sich an The Walking Dead und Game of Thrones orientieren soll.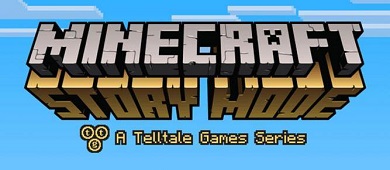 Geplant ist es hier, das Spiel ebenfalls im Episoden-Format auf den Markt zu bringen. Wie gewöhnlich wird es im Minecraft-Universum spielen, jedoch sollen anstatt Klötzchen und bauen eine gute Story im Vordergrund stehen. Microsofts Xbox-Chef Phil Spencer meldete sich nach vielen Nachfragen zur PlayStation-Version zu Wort.
»Ehrlich gesagt starteten die Gespräche vor unserer Übernahme, heißt also nicht, dass wir nicht auch auf Playstation ausliefern«
Minecraft: Story Mode erscheint 2015 für Windows-PC, OS X, iOS, Android, Xbox 360, Xbox One sowie für Playstation 3 und PlayStation 4.
Würdet ihr gern Minecraft mit einer tollen Story spielen? Freut ihr euch auf die Episoden?
Quelle: