Gerade erst kamen ärgerliche Neuigkeiten ans Licht, schon wird die Öffentlichkeit mit positiven Informationen und Ersteindrücken der nächsten XBOX-Generation gefüttert und das ganze Spektakel noch schmackhafter und aufregender gemacht.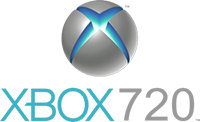 Vergleichsweise lange hat die Fangemeinde Microsofts jetzt bereits gewartet und vor einigen Tagen schlechte Neuigkeiten in Hinsicht auf eine mögliche Verzögerung der Vorstellung der neuen XBOX erhalten. Jetzt berichtet das englischsprachige Magazin CVG, dass der Controller der neuen Konsole fast identisch zum Controller der XBOX 360 ist. Lediglich die Größe des neuen Gamepads sei ein wenig geschrumpft. Bereits vor einiger Zeit wurde geahnt, dass sich der Controller nicht weitgehend verändern wird, da das Feedback zum Steuerungselement von Microsofts Konsole größtenteils positiv war.
Für weitere Aufregung im Sektor sorgt der Chef der Handelskette Gamestop mit seiner Aussage über die XBOX, die er bereits zu Gesicht bekam. Er selbst ist seinen Worten nach begeistert und freut sich auf das kommende Jahr 2013, Details über die Konsole nennt er allerdings noch nicht.
"We've been spending a lot of time with Microsoft, but we have to let them take the lead on this. But it will be a very hot, compelling device. They are doing some really cool stuff, and I'm eager to hear them start their announcements because I think the world is going to stand up and take notice, I think that's going to be a big debate in the next few months."
"Wir haben sehr viel Zeit mit Microsoft verbracht, doch wir müssen ihnen hierbei die Initiative überlassen. Es wird ein sehr heißes und verlockendes Gerät werden. Sie arbeiten an einigen wirklich coolen Sachen. Ich kann es kaum erwarten, dass sie mit ihren Ankündigungen beginnen. Ich glaube, dass die Welt aufstehen und sehr aufmerksam sein wird. Das wird eine große Debatte in den nächsten Monaten geben."
Quellen: